Care Quality Supervisor
Closing Date: 30th June 2022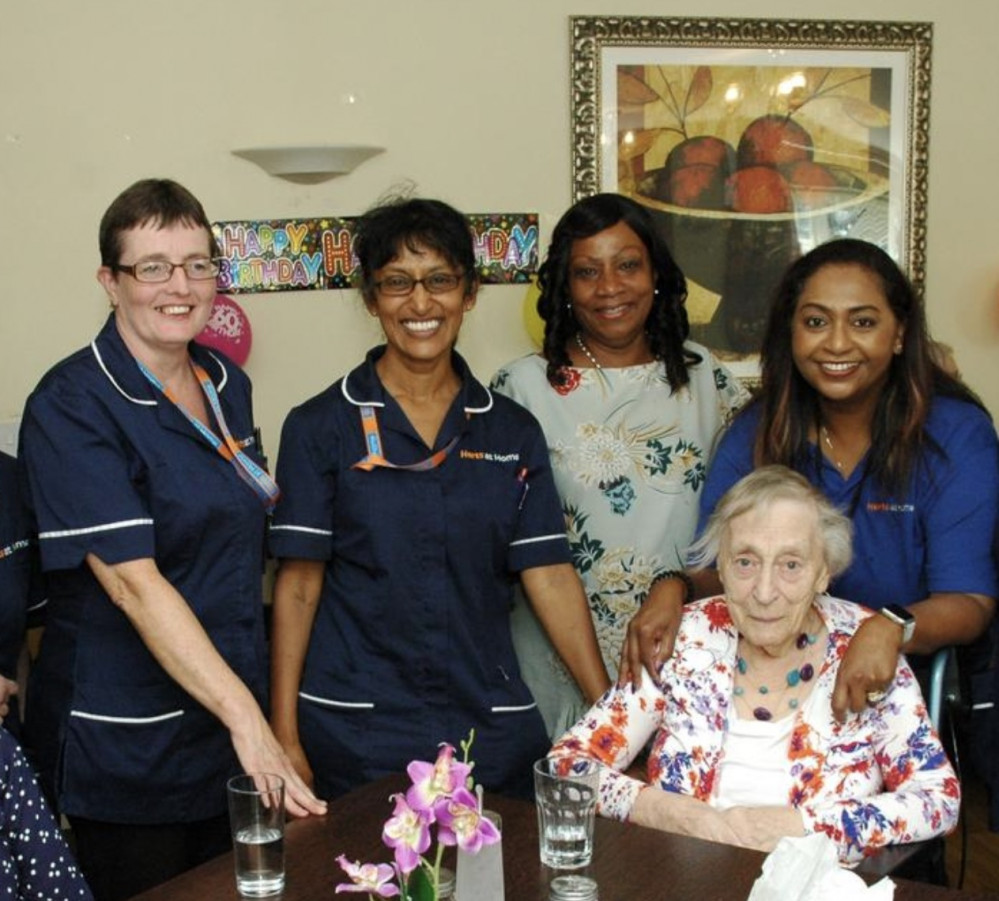 ---
Herts at Home – Care Quality Supervisor - Community Salary: £26,000
Working Hours: 40 hours per week
Contract: Permanent Locations: Letchworth, Hitchin, Surrounding Villages Purpose of the Job Would you like the opportunity to showcase your knowledge, supervisory and care skills in a new, exciting company?
If the answer is yes, we want you on our team. We are seeking an individual with good management skills that presents proactive, innovative and dynamic approach in supporting our frontline services.
You will manage and support Care Workers to ensure that Herts at Home delivers person-centred and high-quality care to our vulnerable Service Users.
The successful candidate will be able to:
• supervise care staff,
• make safe and sound decisions,
• work autonomously, • be a good team player,
• monitor compliance,
• complete electronic documentation,
• identify areas for improvements,
• be a role model for colleagues,
• learn from mistakes,
• demonstrate a high-level of professionalism,
• participate in an on-call system,
• follow up on referrals from Adult Care Services,
• demonstrate knowledge of the CQC framework,
• demonstrate safeguarding practices.
Who we are:
Herts At Home is a newly established care company.
We are the lead provider in delivering extra-care (supported living) and domiciliary (community) care services.
Herts at Home has been set up by Hertfordshire County Council to ensure continuity of high-quality services and fulfilment of acquired care contracts.
Within the first year of trading, Herts at Home has gained a GOOD CQC rating, and we are striving for our continued excellence. You will be part of a team that is dedicated and committed to drive the company's growth.
Why work for us:
• We are committed to developing our employees and offer extensive free training.
• We do not expect our Care Quality Supervisors to deliver care on day-to day basis, but only in emergency situations.
• You will be given support and guidance from Care Team Managers and Deputy Care Team Manager.
• You will have access to Herts Rewards scheme, offering an extensive range of discounts from retailers.
• We offer employer pension contribution of 3%.
• You will be guaranteed 24 days + bank holidays of annual leave entitlement.
Role and responsibilities:
• Support the operational management of the care team alongside the Care Team Managers and Deputy Care Team Managers to ensure the performance targets for care quality, service delivery and capacity maximisation are achieved.
• Direct line management of Care Workers.
• Ensuring new staff are supported and inducted, in line with the Herts at Home onboarding processes.
• Supporting the continuous development of employees through supervisions and observations.
• Contribute to monthly team meetings.
• Producing care plans, risk assessments and other supporting documentation within agreed timeframes.
• Implementing actions as set out by the Care Team Managers and Deputy Care Team Manager.
• Participating in CQC and PAMMS inspections.
• Ensuring safe care delivery to all Service Users.
• Carry out assessment visits to new Service Users.
• Assessing and signing off carers' moving and handling and medication administration competencies.
• Carrying out observations (spot checks) of Service Users and Care Workers.
• Support the delivery of care shifts in times of Care Worker absence (this can include weekdays and weekends).
• Attending head office meetings and networking meetings.
• Provide cover for the management team in times of leave/absence.
• Able to produce rotas and care allocations.
• Able to use technology to communicate remotely with Herts at Home management teams, Service Users and their families.
• Able to communicate verbally and professionally, whilst demonstrating respect to Service Users their families and everyone else involved in their care.
• Adhere to Herts at Home policies and procedures.
• Attend mandatory and specialist training to maintain professional practice and competency.
• Share ideas, suggestions and improvements.
• Support Care Workers and service Users towards achievement of their goals and aspirations.
About you:
We are looking for candidates with a passion for care, "can do" attitude who have the ability to work collaboratively with staff, Service Users and their families.
You must also demonstrate a commitment to re-enablement principles and be expected to support Care Workers with promoting dignity and independence of Service Users.
• Experience in skills assessment and staff supervision.
• A good understanding of CQC and Care Act Legislation.
• Experience in care delivery and person-centred care planning.
• NVQ Level 2 or above.
• Experience of data analysis.
• Excellent understanding of English language, both written and spoken.
• Access to a car with a clean driving licence.
• A solid understanding of MS Office suite.
This post requires an Enhanced Disclosure check.