Niche Care
Niche Care is a support service in the Bedfordshire and Hertfordshire area - find out more
---
By Niche Care
Posted: Wednesday, 12th April 2023 1:02 am
---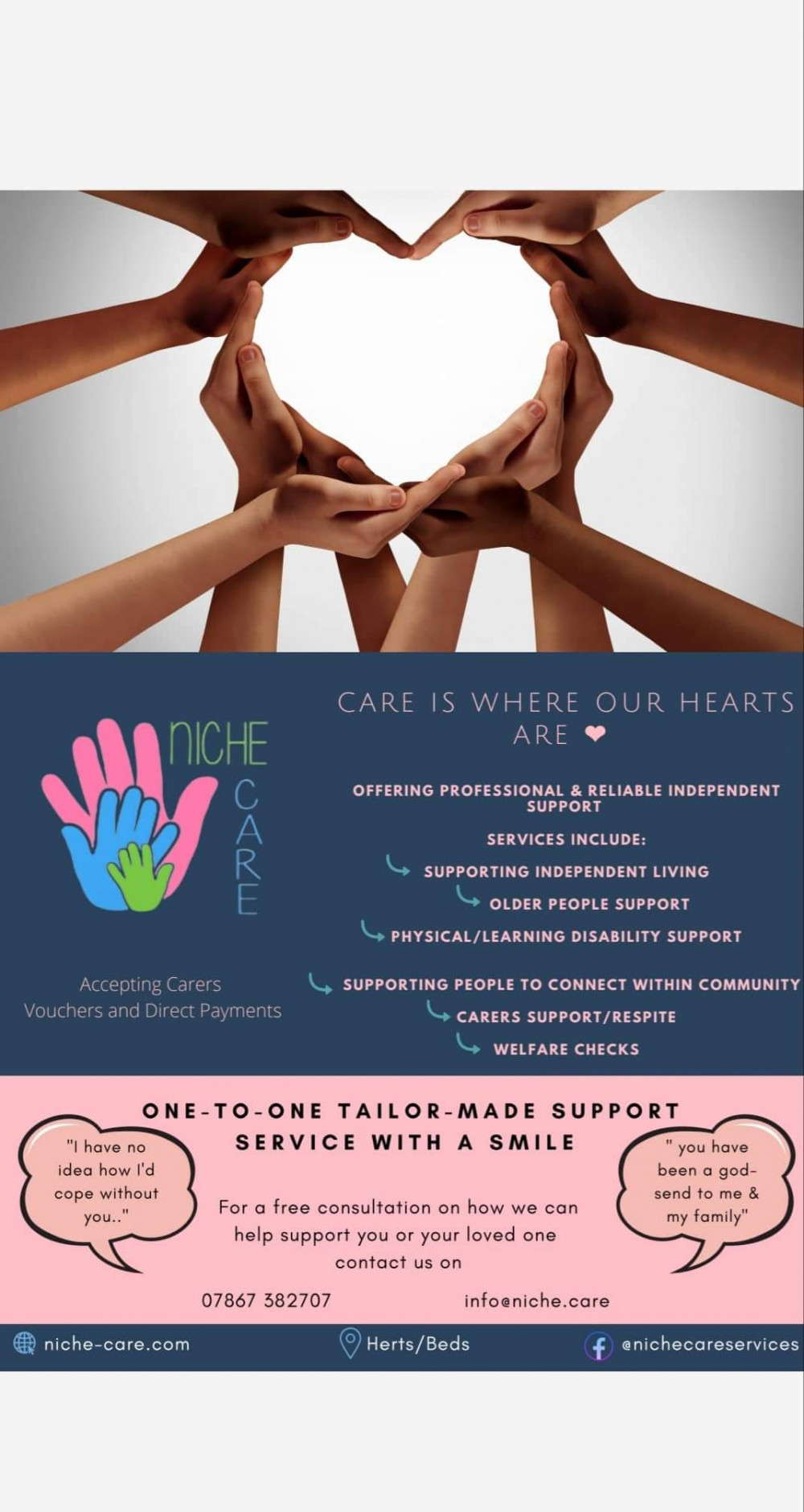 Niche Care is a support service
Home Health Care
Niche Care is a support service in the Bedfordshire and Hertfordshire area.
We focus on supporting adults and children with a care need including older people, people with physical disabilities, learning disabilities and long-term health conditions.
my service aims to support people with (but not limited to)
•Going back out in the community safely
•Supporting physical activities and mental wellbeing
•Social connectedness
•Participating in clubs where appropriate
•Support to manage independent living
•Carers support/respite
•Volunteering/Employment support
•Travel Training
•Money Skills
• Appointment booking and attending
Please note, I also accept Carers Vouchers and work with people on a direct payment.
My website will also give you a better understanding of me and my services: https://www.niche-care.com