Baldock's Irish Day proves to be a huge hit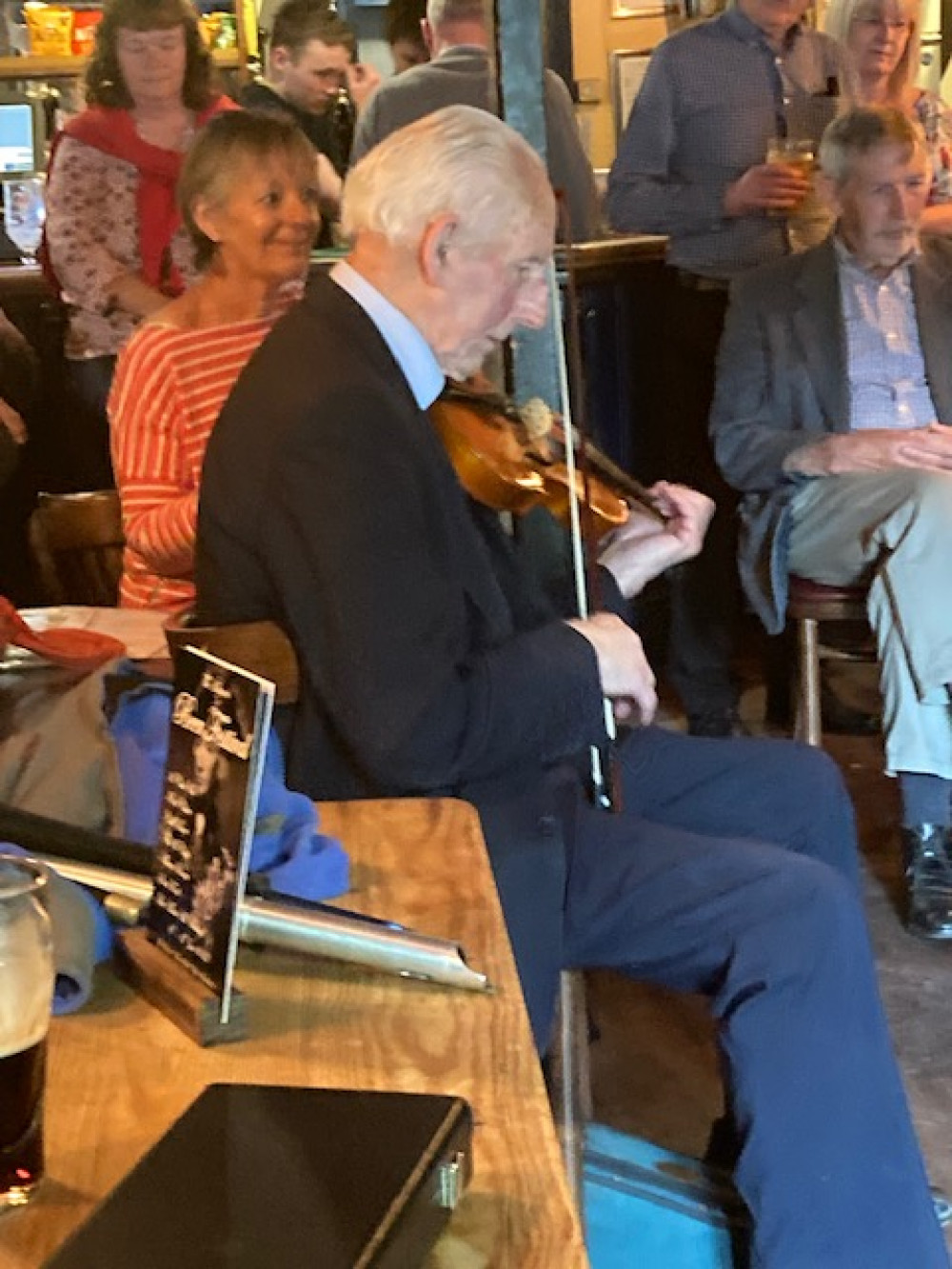 Young at heart: Fiddler Pats Curtin from County Kerry
Baldock's Irish Day proves to be a huge hit
The 13th Baldock Irish Day - Fleadh Cheoil in Gaelic - proved another real hit with musicians and listeners alike on Bank Holiday Monday.
With crowds converging on Baldock from elsewhere including Luton, London and Cambridge, high street pubs had a busy time of it as more than 30 musicians played.
This year there was participation from both young and old, while the Maria Grant School of Dancing entertained from noon until the evening.
Organiser Brian Burke said: "The youngest dancer was only three - while fiddler Pats Curtin from County Kerry was heading up to his 90th birthday.
"In between was a host of singers musicians and dancers making the most of the bank holiday sunshine."
"I was delighted with the number who came after two near barren years," Brian added. "Hopefully the event will continue to grow from strength to strength now the Covid years have receded. I'm sure once the word spreads we shall get another great crowd next year."