Letchworth hypnotherapy expert Ian Murton: How stress and anxiety affect IBS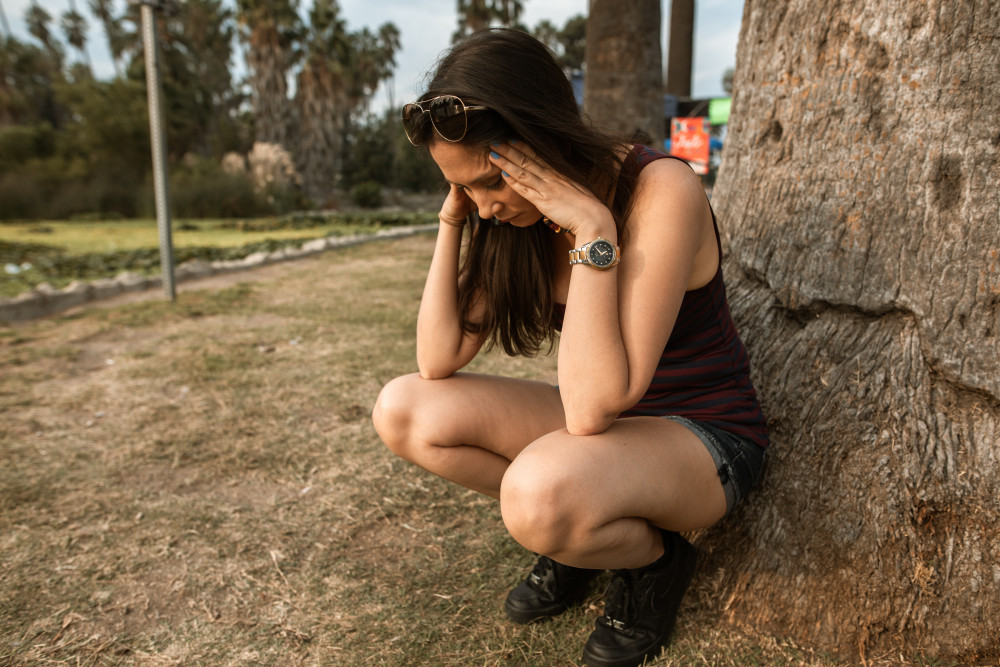 How do stress and anxiety affect IBS? CREDIT: Pexels
The latest in our Nub News series from Ian Murton, a highly-qualified Letchworth hypnotherapist who specialises in helping people to overcome anxiety and insomnia, so they can look forward to enjoying life with confidence.
This week, Ian focuses on the subject of: How do stress and anxiety affect IBS?
If you read last weeks' article you would have learnt that there is a connection between our gut and our brain called the gut-brain axis, writes Ian Murton
You might have experienced this yourself as 'butterflies in your stomach' in response to a potentially stressful situation. It is thought that every gut function is sensitive to the effects of stress. 
IBS is a digestive disorder that affects around 1 in 5 people in the UK. While it is not known what actually causes IBS, it is thought that it may be due to over sensitive nerves in the gut or immune system, food passing through the gut too quickly or too slowly or chronic stress.
The symptoms of IBS include; stomach bloating, stomach cramps, excess gas, constipation and diarrhoea. Living with these symptoms can be very debilitating, which can lead to increased anxiety levels in sufferers. It is thought that around 40% of people living with IBS have high anxiety levels as a result of living with its' symptoms.
It is known that IBS causes the balance between the gut and brain to become disturbed. Stress and anxiety increase levels of stress hormones to abnormal levels which cause an imbalance in the gut bacteria making symptoms worse. Sufferers can then feel like they're caught in a viscous circle where the symptoms of IBS are increasing their anxiety levels, which in turn are elevating their stress hormones, which are then intensifying their symptoms.
Whilst at present there is not a cure for IBS there are ways of managing it.
How can IBS be managed?
Foods high in Fermentable Oligosaccharides, Disaccharides, Monosaccharides and Polyols are thought to make symptoms worse. Eating a low FODMAP diet can help to relieve symptoms in many sufferers. It is also thought that increasing water intake, increasing fibre levels, eating smaller portion sizes and reducing caffeine intake may help to further reduce symptoms.
Reducing stress levels 
Many experts are of the opinion that it is not possible to effectively manage IBS without including techniques to lower stress and anxiety levels, such is the influence of the gut-brain axis. It is thought that reducing stress levels will help increase the effectiveness of a low FODMAP diet.
There are many ways to reduce stress levels including; exercise, meditation, yoga and breathing exercises. Hypnotherapy is also a very effective way of reducing stress and anxiety levels. A recent study concluded that 6 sessions of hypnotherapy significantly reduced the symptoms of IBS in 70% of participants.
Keeping a diary
Keeping a diary can help you to identify the triggers that make your symptoms worse. By linking the severity of your symptoms to the things that were causing you to feel stressed at that time, it is possible to identify your stress trigger and then take action to reduce its effect.
RELATED NUB NEWS ARTICLES
Letchworth hypnotherapy expert Ian Murton: The gut brain axis and mental health
Letchworth hypnotherapy expert Ian Murton: How To Prevent Rumination And Worry
Letchworth hypnotherapy expert Ian Murton on Procrastination and how to take control of the habit
Letchworth hypnotherapy expert Ian Murton on: Nutrition for Mental Health
Letchworth hypnotherapy expert Ian Murton on: Feeling Overwhelmed
Letchworth hypnotherapy expert Ian Murton on the bank of willpower when setting New Year resolutions
Please visit Ian Murton Hypnotherapy to find out more