Letchworth looks forward to brilliant Beer, Food and Music Festival this weekend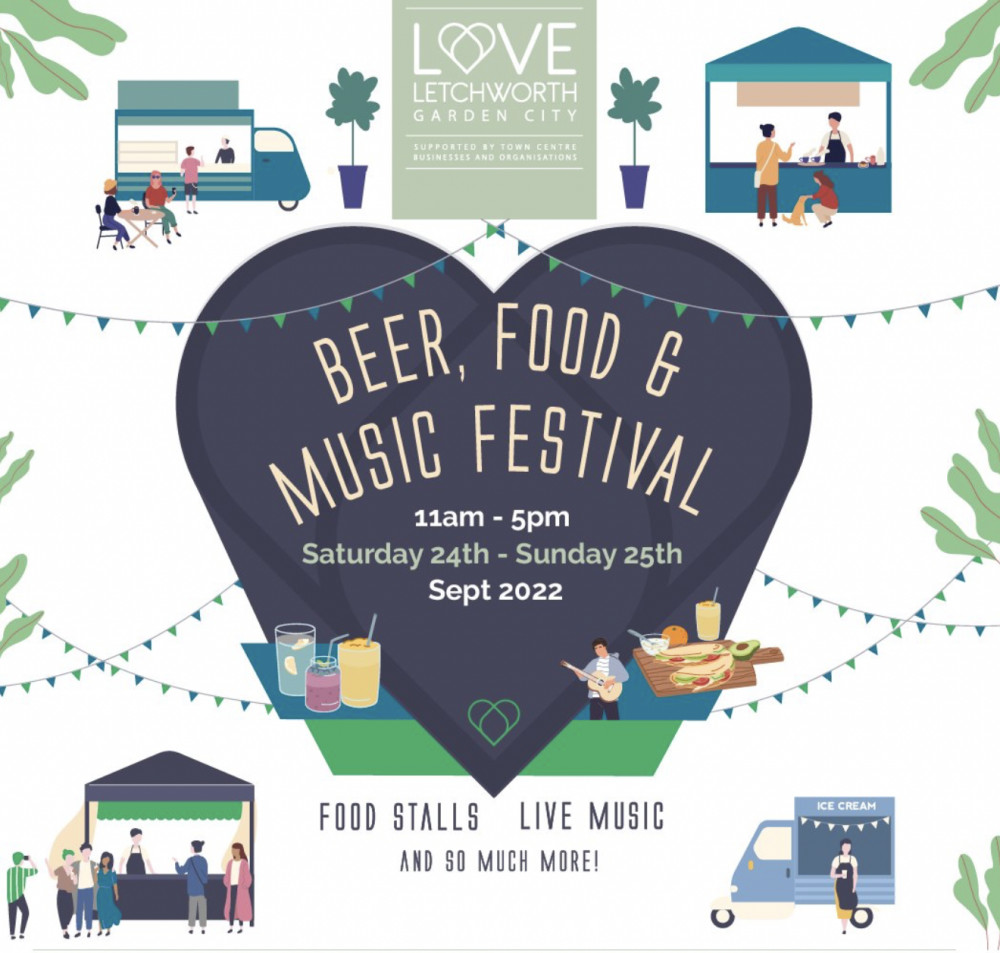 Letchworth looks forward to Beer, Food and Music Festival this weekend
Letchworth is gearing up for a brilliant, family friendly festival this weekend.
Our town's Beer, Food and Music Festival runs across Saturday, (September 24) and Sunday, (September 25).
The eagerly-awaited event in the heart of our town will feature live music, food stalls and a convivial atmosphere, with a large number of town centre businesses welcoming visitors.
As you can see by the anticipation on social media, this popular event is not one to be missed.