Letchworth Rugby Club meet The Queen's representative at Royal Ascot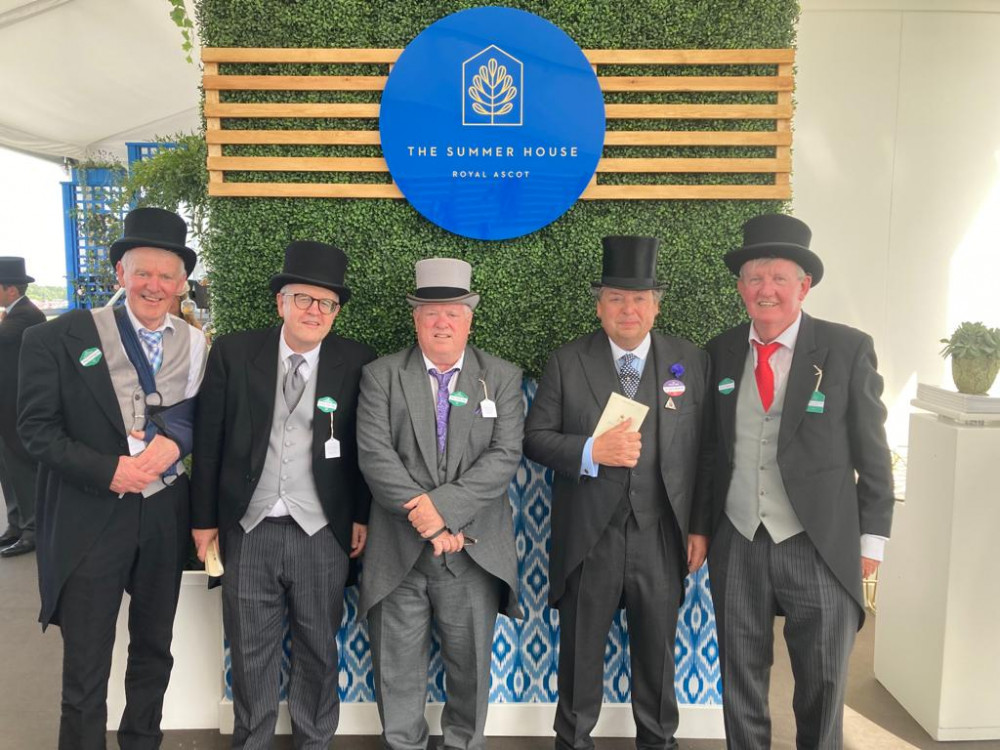 Letchworth Legends at Royal Ascot. CREDIT: Brian Burke
Letchworth Rugby Club meet The Queen's representative at Royal Ascot
The good gentlemen of Letchworth Rugby Club paid a visit to Royal Ascot - and were met by a representative of the Queen.
A number of Letchworth Legends, including chairman Brian Burke, and their overseas president, David Fitzmaurice, were both guests of Sir Francis Brook - the Queens representative at Ascot, and chairman of the board for Friday's meeting on the hottest day of the year.
David - who is the leading light of the Listowel race company in Ireland - received the invite earlier this year and included the Letchworth president who had also met Sir Francis several times before.
Despite the swearing heat the group thoroughly enjoyed their day out to one of racing's showpiece events.
Speaking to Letchworth Nub News, well-known and respected chairman Brian, said: "A good time was had by all!"