Magpas Air Ambulance confirm helicopter called to medical emergency in Letchworth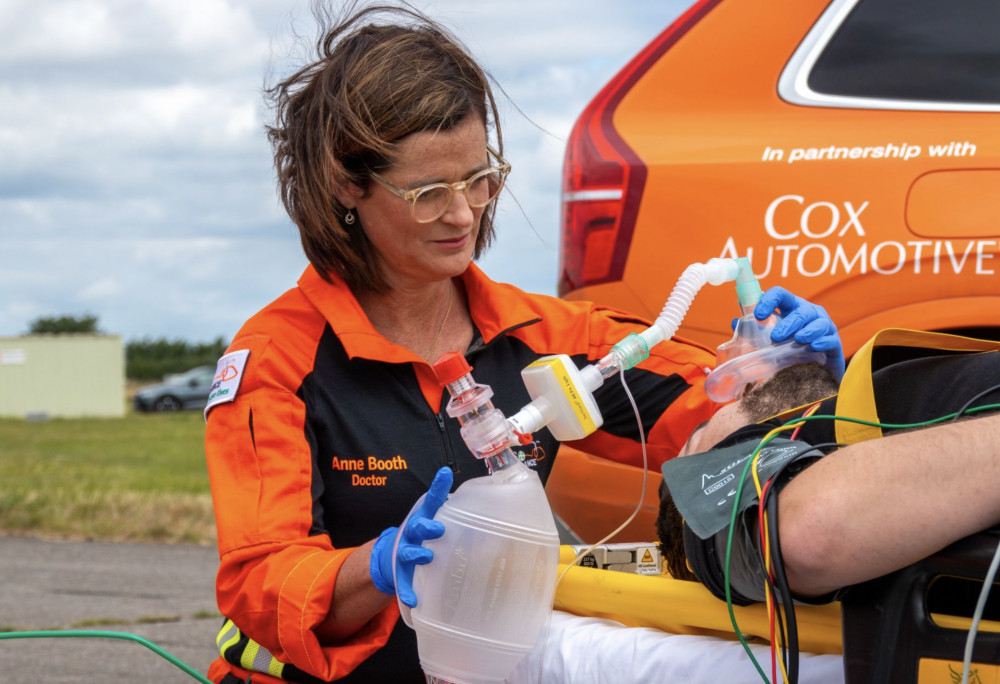 Magpas Air Ambulance bring the very best pre-hospital emergency care, in the air or on land. CREDIT: Magpas website
An Air Ambulance serving the East of England including our area have confirmed a helicopter was called to a medical emergency in Letchworth.
A Magpas helicopter as well as three ambulances attended the incident in Letchworth.
Run by a Cambridgeshire charity, the Magpas Air Ambulance - was seen landing near Letchworth's Baldock Road Recreation Ground earlier this month.
A Magpas spokesperson said: "I can confirm the Magpas Air Ambulance advanced medical team was called to a medical emergency in Letchworth on August 9, landing in the area at 1024am."
The East of England Ambulance Service confirmed that an ambulance, a rapid response vehicle, a community first responder, an ambulance officer vehicle and the Magpas Air Ambulance were called to Pearsall Close after reports of a man with a medical emergency.
The patient was taken by road ambulance to Lister Hospital for more treatment.
............
Magpas Air Ambulance bring the very best pre-hospital emergency care, in the air or on land, including treatments usually only available in a hospital. Their service operates 24/7 and, on average, answers four calls for help a day treating around 900 patients in life-threatening emergencies every year.
They serve the communities of Cambridgeshire, Bedfordshire and across the East of England and are dispatched by both the East of England and the East Midlands Ambulance Service Trusts – caring for a population of more than 10 million.
The oldest emergency medical charity of its kind, since 1971 we've treated over 60,000 patients. Magpas Air Ambulance is not a state-funded service and relies on generous public donations to continue saving lives.