Race against time to find a kidney donor for courageous North Herts teenager Emilka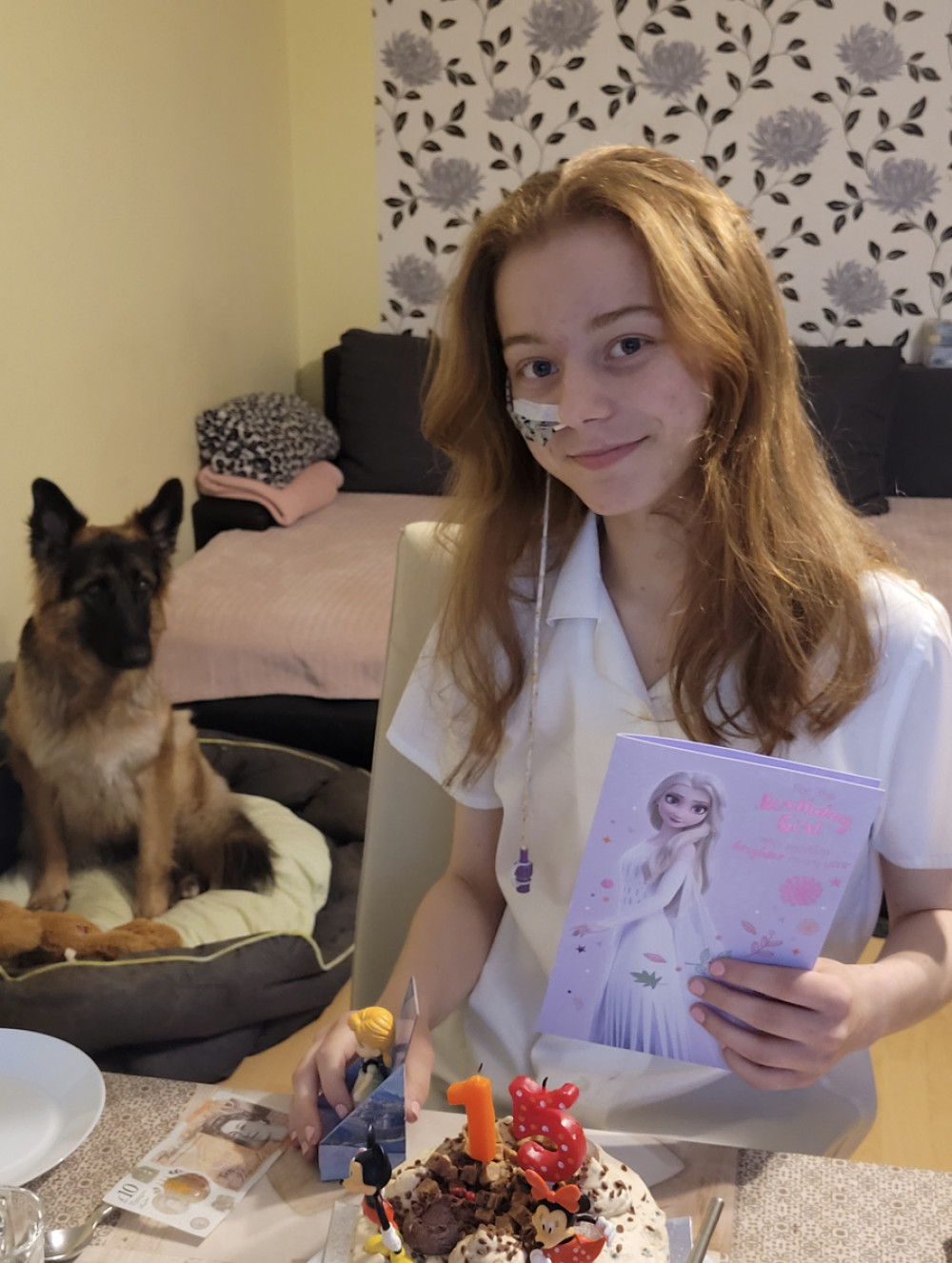 Courageous Emilka Styczynska, is facing the fight of her life in a bid to land a vital organ transplant. CREDIT: The Styczynska family
The race is on to find a donor for a brave North Herts teenager.
Courageous Emilka Styczynska, is facing the fight of her life in a bid to land a vital organ transplant.
Emilka, 15, requires a kidney donor in order to live life to the full. The teen dreams of becoming a Combat Medical Technician and enjoys being part of Hitchin Army Cadets on Bedford Road. She lives in Westmill with her parents Marta and Przemek, and younger brother Patryk.
However, as lockdown hit back in the spring of 2020, Emilka suffered from a rare autoimmune disease that led to her kidneys failing. Since then Emilka has spent most of her nights plugged into her home dialysis machine.
Through repeated hospital trips to the Lister and the world renowned Great Ormond Street Hospital over the last two years, the youngster has missed out on plenty of schooling, as well as having fun with her friends.
Emilka's mother, Marta and father Przemek, spoke to Hitchin Nub News in the hope of finding a compatible match for a kidney transplant.
"My daughter has been through so much, but she always tries to be positive," the dignified mum said movingly through the tears.
"Through this deeply painful time Emilka has faced these challenges with strength, positivity and courage.
"We are so proud of her - she is simply inspirational."
Regrettably no family members can donate their kidneys to the Westmill teenager, who attends Saint John Henry Newman School in Stevenage. This is due to incompatibility after a raft of extensive kidney donor tests.
Marta and Przemek explained: "This is heartbreaking for us as a family. If Emilka could have a kidney transplant her life would be transformed. She would be able to live life to the full with a successful transplant."
From the first day of full lockdown in March 2020, Martha spent five weeks at Great Ormond Street Hospital with teenage daughter Emilka as Covid raged. The experience was full of fear and uncertainty, with the family, like so many across our area at that time, not allowed to make physical contact with loved ones.
Mum Marta and dad Przemek have nothing but praise for everyone who has helped since then, including headteacher Clive Mathew and Head of Year 10 Julia Broom, as well as her pals, colleagues and staff at Hitchin Army Cadets, friends and well-wishers across the Hitchin and North Herts community.
Marta and Przemek added: "I can't explain just how much everyone has helped us and would like to thank everyone. We have good days and bad days but we always try and be positive. I am so proud of my daughter.
"If you know of anyone who can help with our appeal for a kidney donation please get in touch."
Lion-hearted Emilka, recently enjoyed a trip to see the West End stage show Matilda to mark her 15th birthday, but has to be extremely careful about what she eats and drinks. One day she hopes to live a life without medical concerns.
With your help she can.
If you would consider donating a kidney to help boost Emilka or would like to know more information please click here
If you feel this is something you would be able to consider please email [email protected]