What's On in Letchworth this weekend - Friday July 1 to Sunday July 3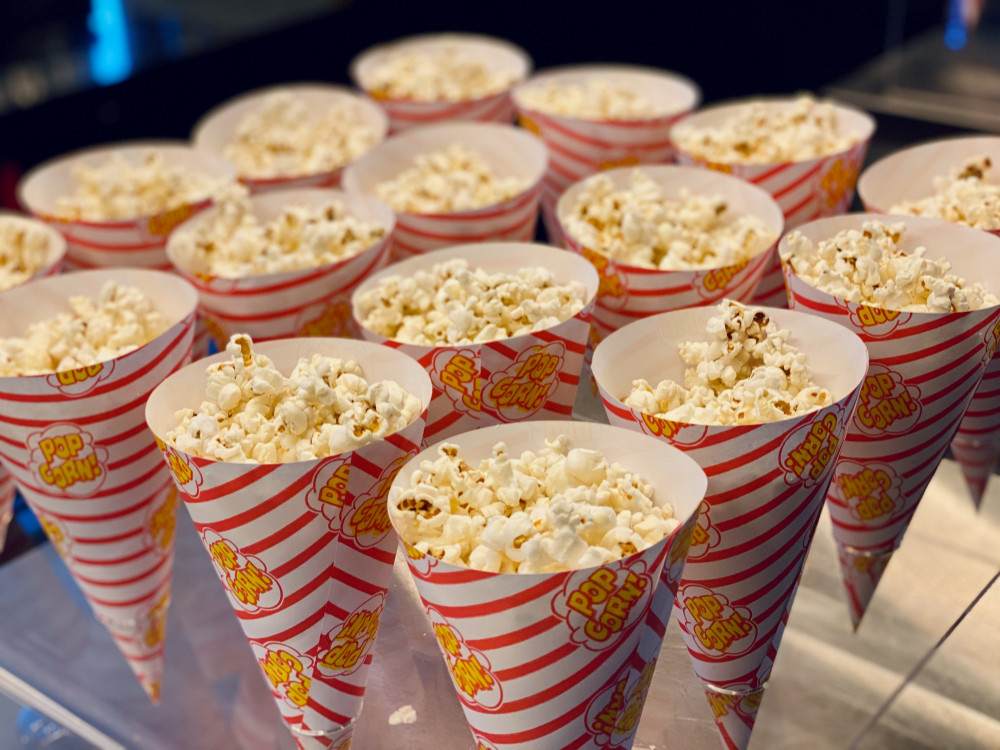 What's On in Letchworth this weekend. CREDIT: Unsplash
Welcome to What's On in Letchworth ahead of the weekend
Every Thursday we showcase what's going on in Letchworth over the forthcoming weekend
Browse our Letchworth What's On section - and remember – you can add your event for FREE using the 'Nub It' button.
If you or someone you know is organising an event don't forget to nub it for free in our what's on section here.
Just click the black 'Nub it' button, fill in the form and click submit, it should only take a few minutes to complete - and you'll also be included in our weekly newsletter too!
..............
SATURDAY
London Accordion Orchestra at Letchworth Settlement
Join us for a sensational afternoon of music as The Settlement proudly presents London Accordion Orchestra, the UK's most dynamic accordion collective.
Visiting the Broadway stage for the first time, London Accordion Orchestra will showcase an eclectic mix of music including original pieces written especially for the orchestra.
London Accordion Orchestra at Letchworth Settlement
..........
SATURDAY
Explore Radwell Meadows and learn how to build your own woodland den!
Join us along Letchworth Garden City Greenway for a ramble in nature where families can enjoy our local greenery.
We will guide little explorers through the woodland, where they will use natural resources to build their very own woodland den- Bear Grylls style!
...........
SATURDAY
Write, draw & model in 3D. A fun filled family event. Suitable for children aged 6 & over.
Children under 8 must be accompanied by an adult.
Tickets are £3 per person. Book your place at Letchworth Library.
Places must be booked as limited supply.
...........
SUNDAY
The brilliant Willian Summer Fair returns on Sunday
Wonderful Willian's Summer Fair is on Sunday
See Letchworth Nub News over the coning days for more on this wonderful community event
Willian Village is back after two years absence, due to Covid restrictions.
All the usual funfair and stall activities will be there along with burgers, ice-cream, tea and cakes and entertainment from Letchworth and Samba Bands.
Willian's wonderful summer fair returns this summer - and they've made sure they get the widest possible audience in terms of sharing news about their event - so why don't you try the same!
.................
Todd in the Hole
While we're at it - don't forget the brilliant Todd in the Hole family festival returns next month after two years lost to the pandemic.
The Todd Team have been working hard to bring a stellar line up to next years festival including, The Killerz, Amy Winehouse – A Tribute, Wham George Michael Tribute, Wrong Jovi, Mused, Dave Pearce, Pat Sharp plus loads more. Ending the weekend in style on the Main Stage will be the legendary Martin Kemp and his Back to the 80's DJ Set.
Martin has been selling out across the country and with a reputation for huge singalongs on this rollercoaster ride through a trailblazing decade for pop music, the Sunday night at Todd promises to be one to remember.
All this, plus the return of the Woods Stage, Buskers Stage, Vincents Stage and a bigger and better Kids Arena to keep Little Todders entertained all weekend. July 15 to July 17, 2022 Todd in the Hole 2022 - 3 Days, 5 Stages,
More than 80 bands. To buy any other Festival tickets and for full line up information please visit www.toddinthehole.co.uk
.................
Monthly Art Print Workshops for Kids
Your child will learn how to create handmade prints.
Different themes each time to inspire them to create a different print each session.
The class is aimed at ages six years up. Kim will adapt the activities to suit the age of the child.
1115am - 1215pm and 115pm - 215pm - £10 per session. All materials are included.
An adult needs to be there to supervise but does not need to buy a ticket.
Be aware that printing ink can stain clothes
About Kim Raymont: Kim studied fine art at Exeter and has a Masters in Illustration and Book Arts from the Cambridge School of Art. She had her exhibition 'Inkscape' at the museum in 2020, displaying scenes from around Hitchin created using the traditional printmaking techniques of linocut and letterpress.
Purchase through the ticket link or drop into the museum and pay at the welcome desk.
Places are limited so buy in advance to secure your spot.
Email: northhertsmuseu[email protected] for more information Tel: 01462 474554
Monthly Art Print Workshops for Kids - runs until Sunday, December 11
..................
And for the latest flicks at our town's brilliant cinema on Saturday
Saturday - Broadway Cinema
A hapless young Viking who aspires to hunt dragons becomes the unlikely friend of a young dragon himself, and learns there may be more to the creatures than he assumed
1030am
..........
The untold story of one twelve-year-old's dream to become the world's greatest supervillain
1050am
130pm
430pm
745pm
.............
The story of Buzz Lightyear and his adventures to infinity and beyond.
1115am
145pm
........
Four years after the destruction of Isla Nublar, dinosaurs now live–and hunt–alongside humans all over the world. This fragile balance will reshape the future and determine, once and for all, whether human beings are to remain the apex predators on a planet they now share with history's most fearsome creatures..
445pm
8pm
........
After more than thirty years of service as one of the Navy's top aviators, Pete Mitchell is where he belongs, pushing the envelope as a courageous test pilot and dodging the advancement in rank that would ground him.
820pm
.................
Letchworth Nub News is a daily news service for Letchworth and surrounding areas such as Baldock.
LETCHWORTH AND BALDOCK: If you have an event coming up in and around our area have you thought about sharing it for free on our Nub News What's On page.
Like/follow us on Facebook Follow us on our Twitter account here
You can trust Letchworth Nub News
Nub News is a good-news newspaper you can trust.
Find us on our website by searching for Letchworth Nub News on Facebook and @LetchworthNub on Twitter