Letchworth: Chelmsford 7-28 Legends put in another impressive performance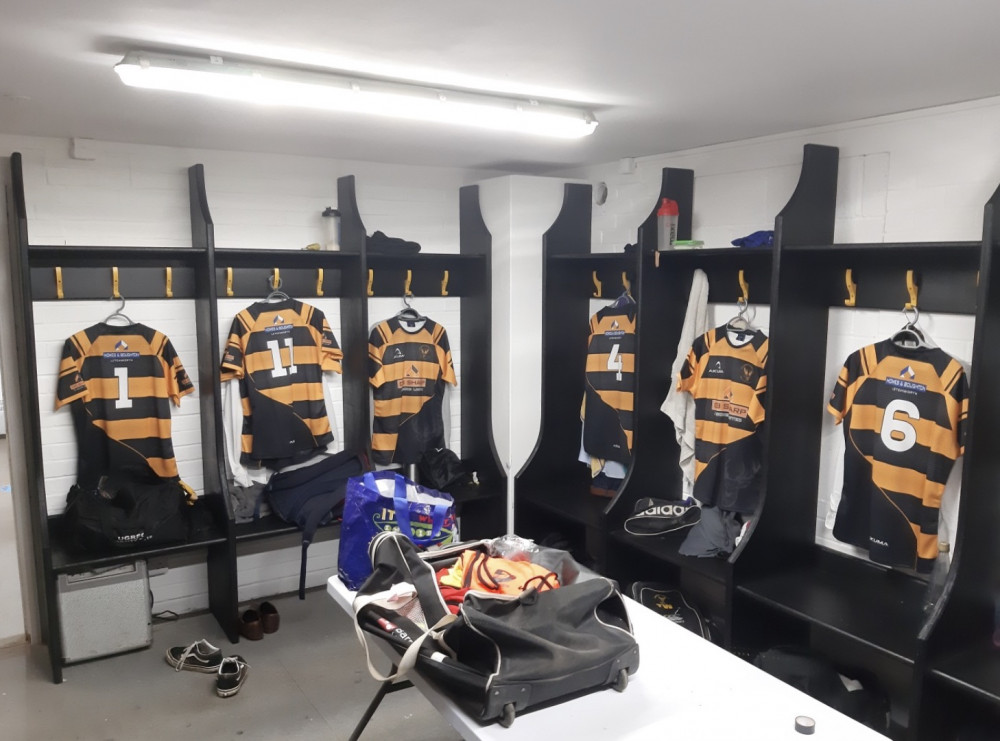 Chelmsford 7-28 Letchworth
Chelmsford 7 Letchworth GC 28 - Report by Rick Sell
Sometimes overconfidence against weaker opposition can lead to an undercooked performance - but it is one of Letchworth's Director of Rugby Baz Basras strengths to keep his sides firmly grounded and focussed on the game ahead .
Chelmsford proved a far better side than recent weeks results suggested and were a tough nut to crack. They certainly had the upper hand in the second half but by that time Letchworth had done enough to secure the spoils on the road away to an Essex side
This was an impressive performance by Legends to secure a four try bonus point away win, and that without ever really getting in to top gear. At 0 - 21 the match was effectively won by half time, but to their credit Chelmsford had more possession and territory in the second half, matching Letchworth point for point.
With Will Titherington joining Josh Sharp on the injury list Kieron Davies started at fly half, and his kicking game was to the fore from the start. In the opening minutes Chelmsford were under pressure when a Davies kick from a penalty found the right corner. However an infringement from Letchworth saw Chelmsford have the put in at a scrum, and a clearing kick found the right touch line by the 22. From the lineout Letchworth spread the ball left and then right again to find scrum half Harvey Howman who spotted a gap, and his strength and determination saw him go over near the posts. Full back Ben Palmer slotted the ball over to get the extras and make it 0-7. Howman and Palmer were to continue in this vein, both going on to have excellent games and Howman was coach Basras man of the match .
Letchworth had further injury woes early on, with second rower Dan Peasnell having to leave the field with a hamstring injury … let's hope he isn't out for long. Burly Adam Amos came on as replacement to add his considerable strength and bulk to the cause.
Luke Mongston found himself in a more familiar position in the back row after his outing in the centres last week, and he is blessed with a skillset suited to a fly half. His kick over the defence led to sustained Letchworth pressure in the Chelmsford 22, but a handling error let Chelmsford off the hook. Letchworth's defensive press then made it difficult for Chelmsford to keep the ball in hand and out of the danger zone, and an attempted clearing kick by their full back was charged down by winger Chris Gibbs. Another clearing kick gave possession to Letchworth who ran it back. The ball found its way to Mongston who burst through, throwing a dummy pass to the outside man before feeding the ball inside to centre Vuki who went through to score under the posts and give Palmer an easy conversion. With 20 minutes on the clock it was now 0-14 to Letchworth.
There followed a period of scrappy play, with both sides making handling errors. When Chelmsford had the ball their number 8 Joshua Cavey tended to be the catalyst for most of the things they did well, and both of their wingers, particularly Jack Acorn on the left, looked threatening.
However it was a Letchworth winger, Tatenda Gurure, who was next on the scoresheet with a fine individual score. He received the ball on the left wing with plenty still to do, but a combination of powerful running and his upper body strength to fend off 3 or 4 defenders saw him cross the whitewash to the delight of the away support. Another conversion by Palmer, who had a fine kicking game from tee and hand, made it 0-21.
The last 10 minutes of the half were evenly matched, with Letchworth looking most likely to score from one of Howman's sniping runs from the base of scrum or ruck. It was another break from Howman in the final minute of the half that led to another promising attack, but a knock on brought the half to a close.
DoR Baz Basra uses his squad wisely, and half time saw the replacement of prop Oscar Robinson with Luke De Normanville to make his first team debut, and Kieron Davies was also rested with Ben Palmer moving to fly half and Hugo Lennie coming off the bench at full back.
The opening minutes saw yet more line breaks from Howman, one of which nearly led to a try for Chris Gibbs but he was bundled in to touch just before he could touch the ball down. Not long after Chelmsford were penalised for being offside, and Letchworth took a scrum in the right corner. The Letchworth pack shoved Chelmsford back towards their own try line, and number 8 Tom Lewis was rewarded for his footwork to control the ball by falling on it to score when the whitewash had been breached. That secured Letchworth's fourth and bonus point try, and another excellent conversion by Palmer took the score to 0 – 28.
Chelmsford then applied good pressure in the Letchworth 22, but first a handling error and then a great tackle by centre Josh Staddon, who's technique more than makes up for his diminutive stature, snuffed out the threat. A great break from Tom Lewis further relieved the pressure, carrying the ball from his own 22 to over the half way line before being hauled in to touch.
Chelmsford enjoyed much more possession in the second half and also played the game on the edge of the laws, notably at rucks. Over the course of the game they received three yellow cards, one of which was for persistent offending. But it was a Letchworth infringement that gave Chelmsford the next put in at a scrum, and they spread the ball left to Jack Acorn who outstripped the remaining defenders to score near the corner. An excellent conversion brough the scores to 7 – 28 mid-way through the second half.
Chelmsford were soon on the attack again in Letchworth's 22, but a great rip from that man Harvey Howman led to a knock on and the threat was over; no wonder Baz Basra didn't hesitate to nominate him as man of the match. A great run by Chelmsford right wing Matthew Stokes in to the Letchworth 22 set up another promising attack, but Letchworth's defence stayed strong and eventually the pressure led to a knock on and another attack came to an end without troubling the scoreboard.
Chelmsford were now getting the upper hand in the scrums too and a big shove set up another promising attack. Letchworth managed to regain possession but were put under enormous pressure deep in their own 22, and Palmer was tackled back in to his own in-goal area to give Chelmsford a 5m scrum. But another great defensive effort saw Letchworth reclaim the ball, and Palmer's superb clearing kick found touch almost on the half way line.
The final play of the game saw Letchworth on the attack in Chelmsford's half until Chelmsford were again penalised for diving over the ball at a ruck, allowing Letchworth to kick the ball to touch to bring an end to the game. Much credit to Chelmsford for their second half performance, but Letchworth's excellent start to the season continues and they are now top of the table in their own right, 5 points clear of HAC, who's game with Brentwood was postponed, and Southend Saxons. Letchworth and HAC remain unbeaten this season, and it is HAC who come to Legends Lane next week in what promises to be a humdinger.
A large crowd is expected for a day full of fireworks and there is of course a full lunch beforehand …. Contact Brian Burke on 07768274037 if you want to book a place
Team …. Robinson Hughes Tate Wilcock Peasnell Mongston Fitts c Lewis Howman Davies Gurure Vuki Staddon Gibbs Palmer De Normanville Amos Lennie