Tributes pour in for much-loved Dorrie Randall - Baldock's Nightingale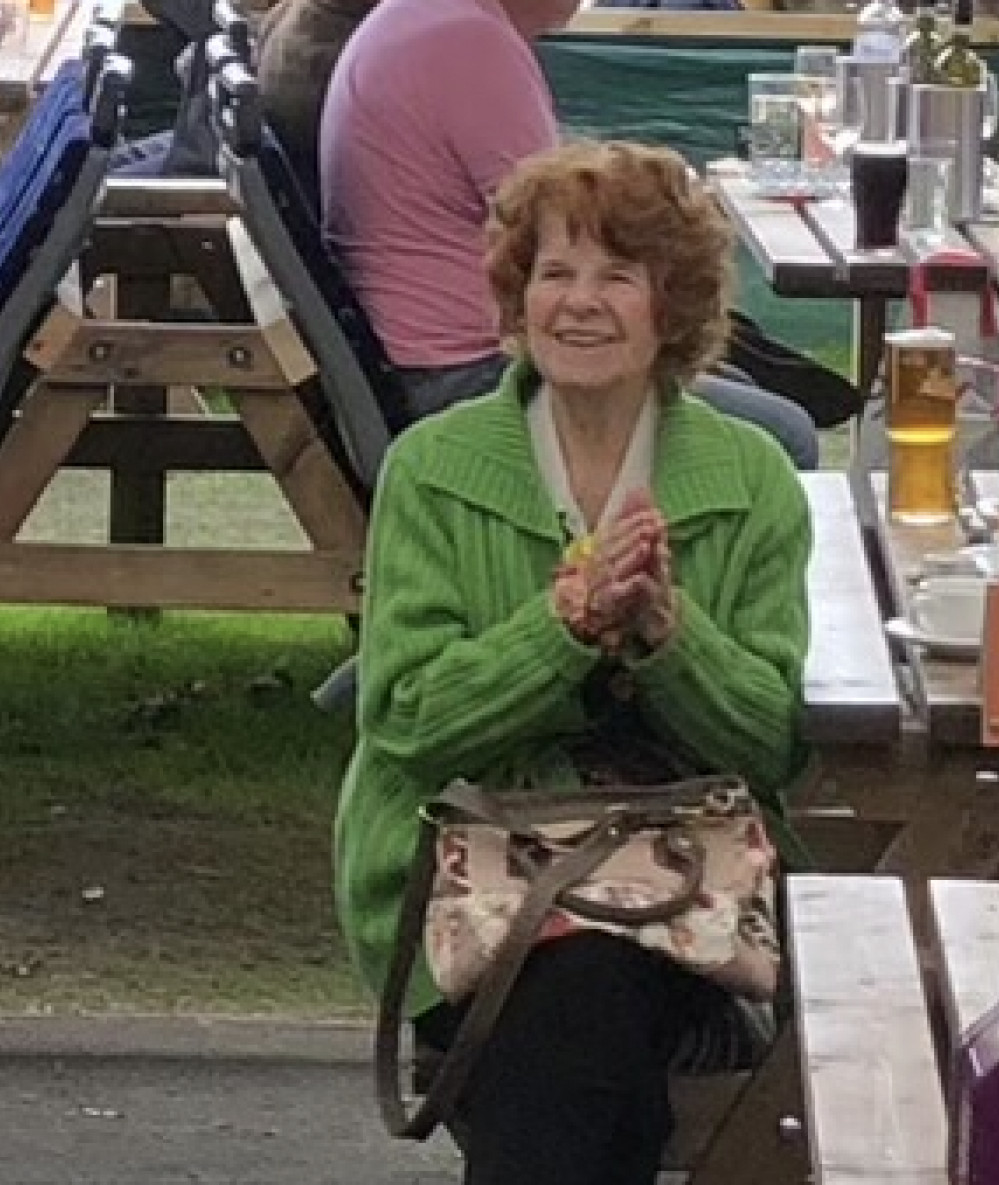 With her fiery red hair and slim figure she seemed to dance not walk down the High Street. PICTURE: The much-loved and much-missed Dorrie Randall
Dorrie was the type of person who added a sparkle to every life she touched and her vivacious personality lingered to her very last day when she danced into the ambulance taking her to hospital.
Fiercely proud of her Irish roots, she was born and raised in Dublin and the dramatic genes were in her DNA from day one as her father John Mc Darby was a famous actor of stage (Abbey Theatre), film (Captain Boycott) and RTE (Irish Television - Tolka Row, Dublin's equivalent to Coronation Street).
She came to Baldock in the 1950s but was then persuaded by her sister to emigrate to the USA. Fortunately the love of a good man, Brian Randall , brought her back to the north Herts town within a year.
They were happily married for more than fifty years until Brian's death a few years ago .
Dorrie had four children, Carl, Mark, Siobhan and Bernice and in turn grandchildren and great grandchildren and had a variety of jobs in the town and a mass of friends that grew with the years .
With her fiery red hair and slim figure she seemed to dance not walk down the High Street.
However it was her desire to entertain which was always to the fore and at the drop of a hat she would be up and singing some rousing Ballad especially her signature tune, The Lights of London.
She was a leading member of the Stevenage Ladies Choir, Herts Variety (40 years+ ), the IrishClub, Baldock Folk Club and Irish traditional band Gor Jus Wrex . If there was a gig or a concert you could be sure Dorrie would be there with her cute question 'O, am I invited ?' - not just a placid member she would beat the drum and sell tickets for every organisation she was involved in
It was this amazing spirit that kept her young with all that knew her and she was fiercely protective of her age.
Brian Burke of Gor Jus Wrex recalled Dorrie with smile, saying: "We were once due to play a gig at an RAF base and the agent wanted details of all our ages for security reasons.
"I told him well you can ask her but I certainly won't be its more than my life's worth. Needless to say she carried all before her at the party and kept her vintage a secret."
Brian adds there were so many sides to her personality that it is hard to include it all . "For instance, she was an inveterate sender of cards for every occasion and The Queen, Prince Charles and William and Kate (to whom she sent presents for the children's birthdays ) were included in her address book."
Dorrie also helped out at the Community Centre serving lunches on Wednesdays to people many years younger than her, right up to her final month.
Brian added: "Herself and husband Brian loved to travel - and even when he had passed, Dorrie would take a part of her late husband with her, as she would put it - mostly to ward off the advances of older gentlemen on the coach tour!
"She spent many a happy Christmas or summer holidays at destinations throughout the British Isles and was happy to travel alone. A devout Catholic she lived a Christian life as it was meant to be lived and was always concerned for other people in her life .
"She was a great neighbour and friend but above all it was her family who she loved and doted on and they loved her in return."
Brian, who is also president of Letchworth Rugby Club, added: "And while every one has been sad and tearful since her sudden passing this is the last thing Dorrie would have wanted - and she made that quite clear in her final instructions to her children: 'Make sure everyone wears bright and flowery colours at my funeral. No black - and also I want singing, dancing and music at my wake!".
Dorrie's funeral will be held on Tuesday, April 19 and after the service at Baldock Catholic Church (130pm) a large crowd is expected at Letchworth Rugby Club from 330pm.
There will be singers musicians and dancers as well as her friends from Herts Variety who will see that this very special lady's requests are fulfilled
As Brian says warmly: "In short we shall hang out our brightest colours. May she not rest in peace but dance and sing all the way to heaven."
Letchworth Nub News sends its condolences to Dorrie's family and everyone who knew her. RIP