Jackmans' stories
---
Jackmans Community Centre
UNTIL Monday 29th August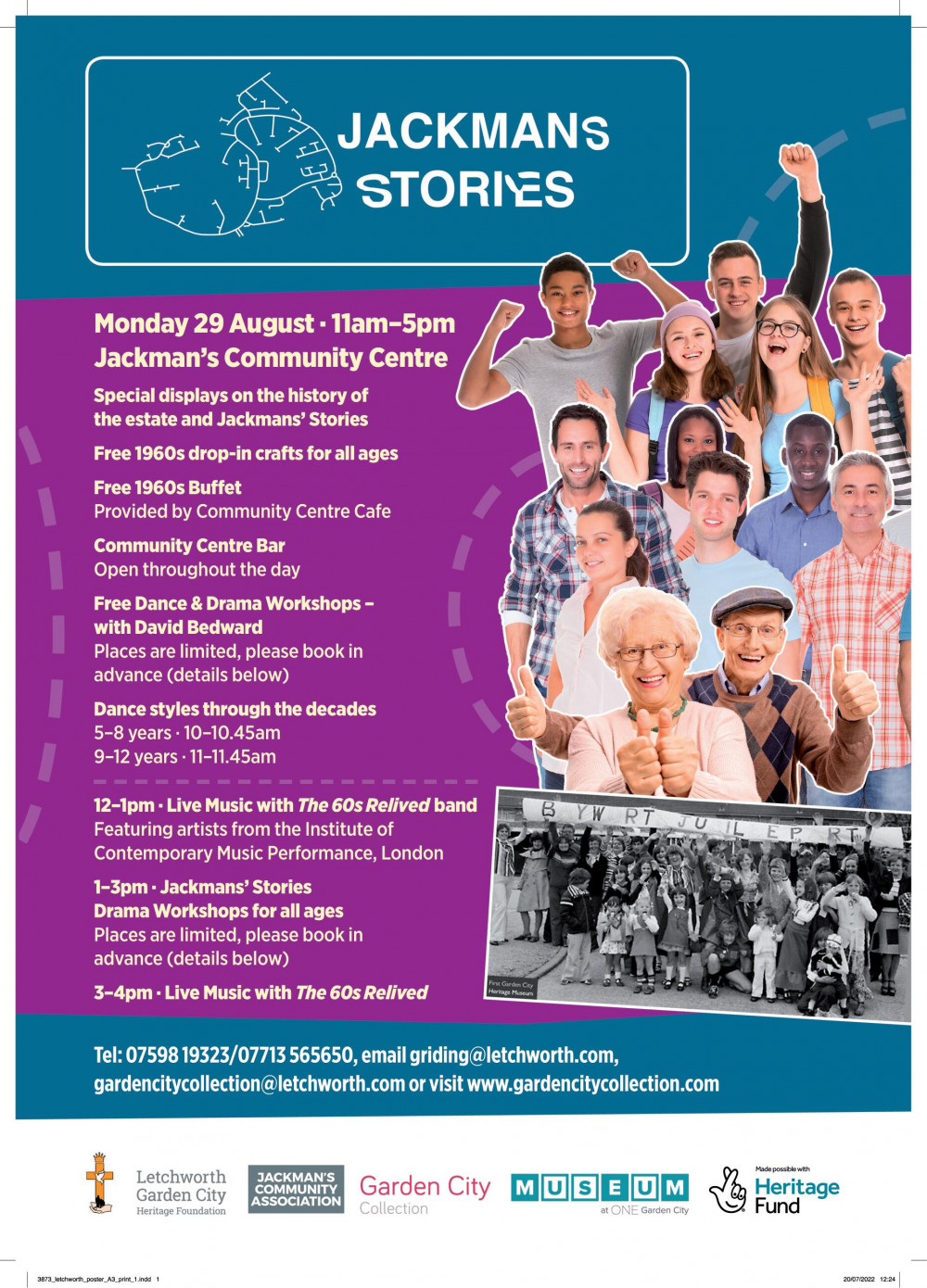 A community event celebrating 60 years of the Jackmans estate - with 1960s music, food, craft, historic displays on the area included in which are stories of residents.
Dance and Drama workshops for different ageas teaching a medley of dance styles from 1960s through to the modern day also being held.
Please book in advance for the dance and drama sessions - [email protected]
Add your Letchworth event for FREE here!
Nub It