St Ippolyts Church Nativity Crib Festival
---
St Ippolyts Church SG4 7PB
3rd Dec 2022 - 4th Dec 2022
UNTIL Sunday 4th December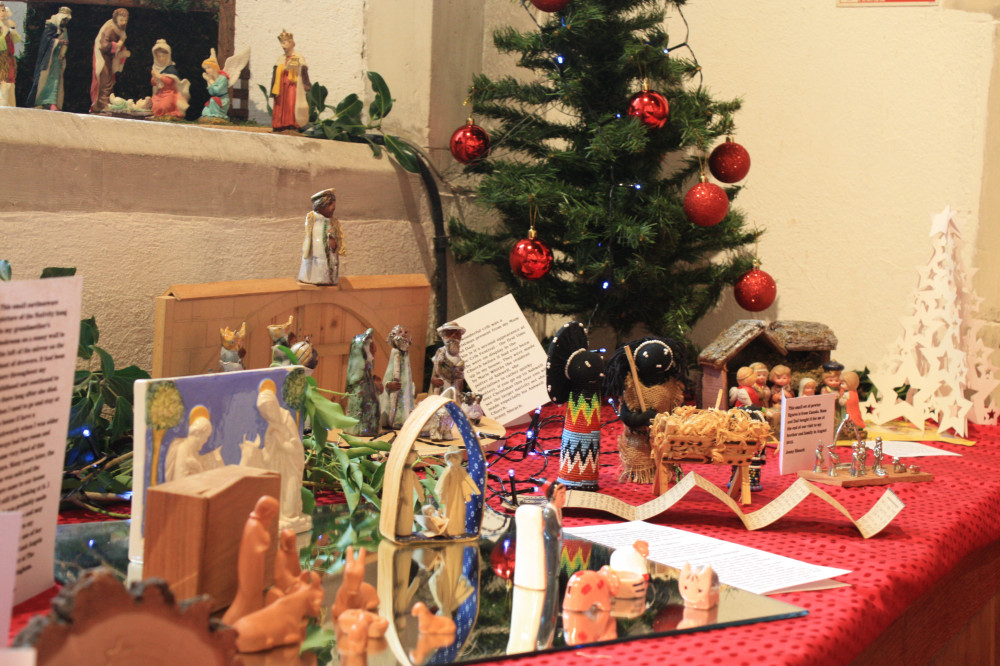 The St Ippolyts Church Nativity Crib Festival will be held again this year on Saturday, December 3 and Sunday, December 4 from 11am to 5pm.
Last year's Festival was a real extravaganza and featured 240 Nativity crib sets on display with virtually no duplicates.
From the very tiny - a wooden one the size of a quails egg to one made of papier mache a couple of feet high and everything in between.
They ranged from traditional sets carved out of Holy Land olive wood to the frankly barmy – one made from beer bottles springs to mind! Each was special and each had a little card explaining what made it special to its owner. (It is these cards that can make you laugh and cry that are, in many ways, the heart of the festival). In addition the Cribs were looked down on by a vast host of angels all suspended from purple lights in a truly beautiful display.
Will we match this again this year? We will try! We definitely have new cribs, one is made from bottle tops and a limpet shell! We will have our wonderful and popular "Living Crib" where you can dress up as the holy family and take a photo. There will be no host of angels but we are planning an equally amazing installation!
If you have never been come up and see why it has become the start of the Christmas season to so many people. (Entry is £4, children are free)
For more information please contact Barbara [email protected] 07443228468
Add your Letchworth event for FREE here!
Nub It