Rosie Reindeer & the Christmas Wish
---
Various Letchworth Venues
18th Dec 2022 - 24th Dec 2022
UNTIL Saturday 24th December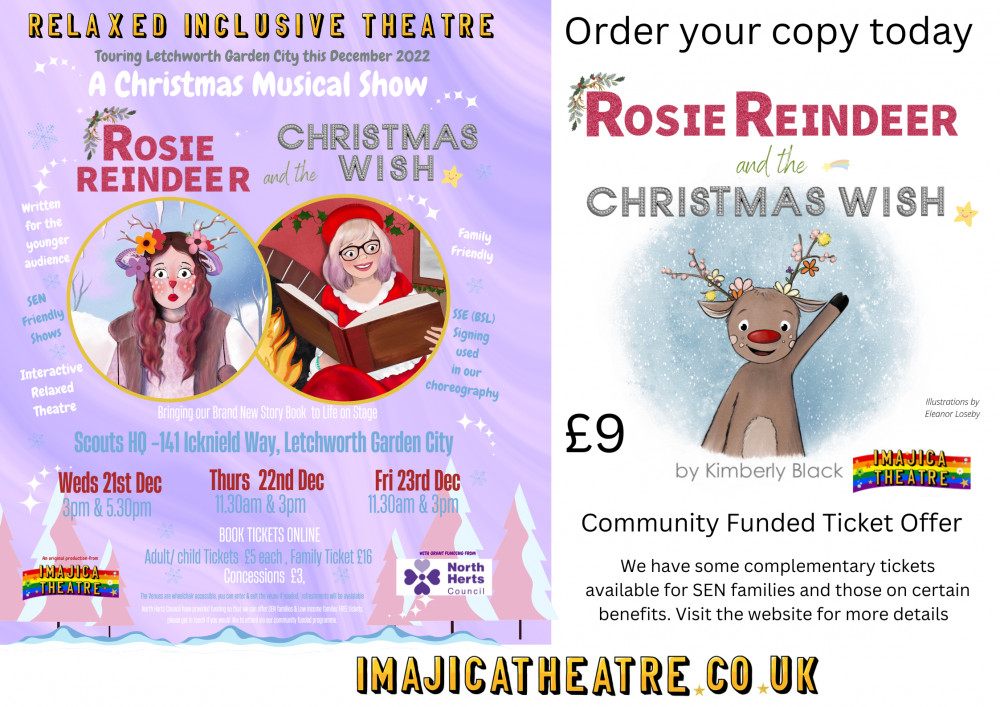 This year Imajica Theatre are bringing their BRAND new Christmas Storybook Rosie Reindeer & the Christmas Wish to life on the stage
Rosie Reindeer has a big wish, one she would like to share!
This year, for the first time we are delighted to be bringing to life on stage our brand new Storybook called Rosie Reindeer & the Christmas Wish, written by our very own Kimberly Black & illustrated by Brush & Brew Illustrations
Narrated by Mrs Claus, we join Rosie Reindeer in this hearth warming winter adventure of discovery & friendship.
This 50 minute production is interactive, filled with games, fun & parodies of pop songs. We use sign supported English (using BSL signs) in our choreography.
All performances are relaxed theatre & we welcome those with additional SEN & sensory processing needs.
Tickets available online at www.imajicatheatre.co.uk
Add your Letchworth event for FREE here!
Nub It