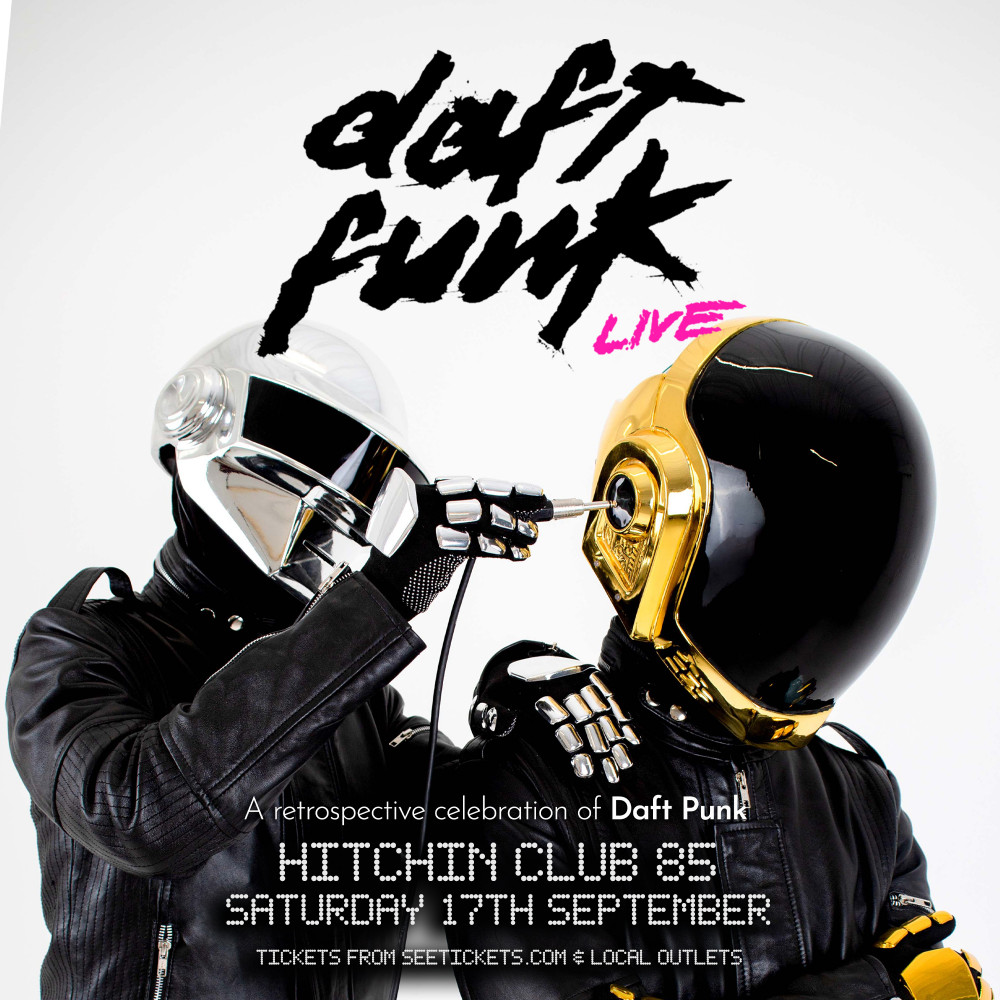 DAFT FUNK (live)
I love Daft Punk, you love Daft Punk. We're never gonna get to be able to book Daft Punk, so we're putting on the next best thing! DAFT FUNK LIVE
Dedicated to recreating the sounds and atmosphere of a Daft Punk 'LIVE' experience, the band's meticulously crafted stage productions feature authentic costumes and synchronised custom light shows, with over 1500 LEDs, and a three-metre pyramid. Incorporating live guitars, synths, and drums, they weave crowd-pleasing homages along with unique mixes of Daft Punk's greatest hits.
In light of the recent split of the official robots, the equally mysterious 'Daft Funk LIVE' will continue to perform Harder, Better, Faster, Stronger – their work is never over.
"…totally superb, an incredibly detailed performance giving you a Daft Punk explosion of sound & colour. "
Tickets: £12 on sale now from:
http://www.seetickets.com/event/daft-funk/club-85/2340853
Also available from: Bar 85 / Our Favourite Shop and David's in Letchworth Doors: 7.45pm