Helping Herts Coronation walk raises £35,000 for children's charities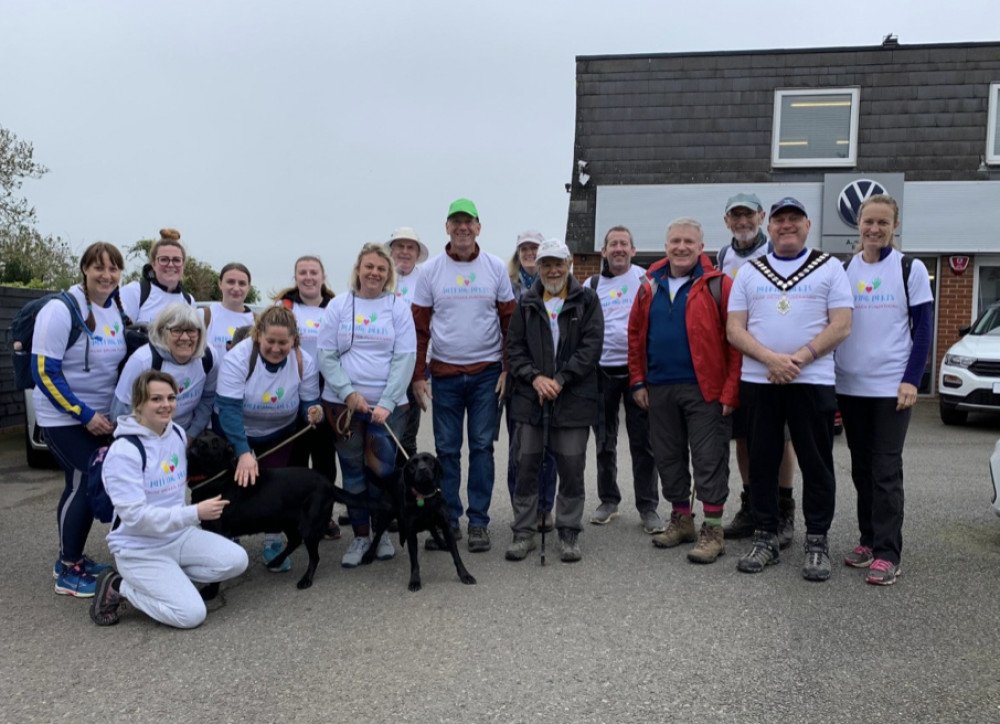 Jim and Gordon with a team from Bupa Dental Care and others. CREDIT: Helping Herts
Helping Herts Coronation walk raises £35,000 for children's charities
Helping Herts founders Gordon Morrison and Jim Tatchell have successfully completed their epic 180-mile ramble of the Hertfordshire Way, raising £35,000 for 12 children's charities.
The pair recreated their 2022 walk of the Hertfordshire Way – only this time, in reverse.
Gordon Morrison, co-founder of Helping Herts said: "I am really chuffed that we are well on our way to achieving our goal to raise £50,000. I'd like to say a big thank you to everyone who has donated; this is a fantastic amount of money which will make a real difference to the charities involved."
All the money raised by their efforts for Helping Herts, the official charity of Stort Valley Rotary, will go directly to 12 children's and young people's charities in the county, including Coram Life Education, Herts Young Homeless, For Baby's Sake, Herts Mind Network, Grove Cottage, Home-Start Herts, Phoenix Group for Deaf Children & Adults, PlaySkill, the Ollie Foundation, NSPCC, CHEXS and Keech Hospice Care.
Gordon and Jim were joined by a number of high-profile VIPs on their walk, as well as walkers from the charities Helping Herts Support. A special thanks goes to the Friends of the Hertfordshire Way – Ian Hirst, Ian Whinnett, along with their team of guides and leg wardens!
Jim Tatchell, co-founder of Helping Herts said: "The walk was not without its challenges – Gordon seems to have the knack of attracting the close attention of any cattle or horses in fields that the route passes through! We had to rapidly change our plans at Cuffley when an accident also amazingly lucky with the weather. Apart from the final Friday where we got quite wet during the middle of the day we avoided any rain for the whole two weeks – when the heavens did open it was only after we'd finished!"
Jim continued "It feels strange to have finally finished the 2023 Coronation Walk. The blisters can heal up now and the feet can rest - walking a half marathon distance (about 20k) every day has been hard this year but if it wasn't tough, it wouldn't be a challenge!
"No rest for the HH team though, we now look forward to our next events - a sustainable fashion show this Wednesday, a Clay Pigeon shoot, and our presence at Standon Calling - you can find out all about these and more on our events page at www.helpingherts.com!"
The pair set off on their two-week challenge on Saturday 29 April, departing from Bishop's Stortford station and passing through villages such as Widford, Cuffley, Shenley, Kings Langley, Codicote and Little Wymondley, as well as the towns of Hertford and St Albans, before returning back to Bishops Stortford on Saturday 13 May.
To sponsor Gordon and Jim visit: https://helpinghertscoronationwalk.heroes.help/campaigns/Gordon-Jim-Friends-Coronation-Walk