Letchworth: 14-year-old boy arrested after making threats to kill outside Fearnhill School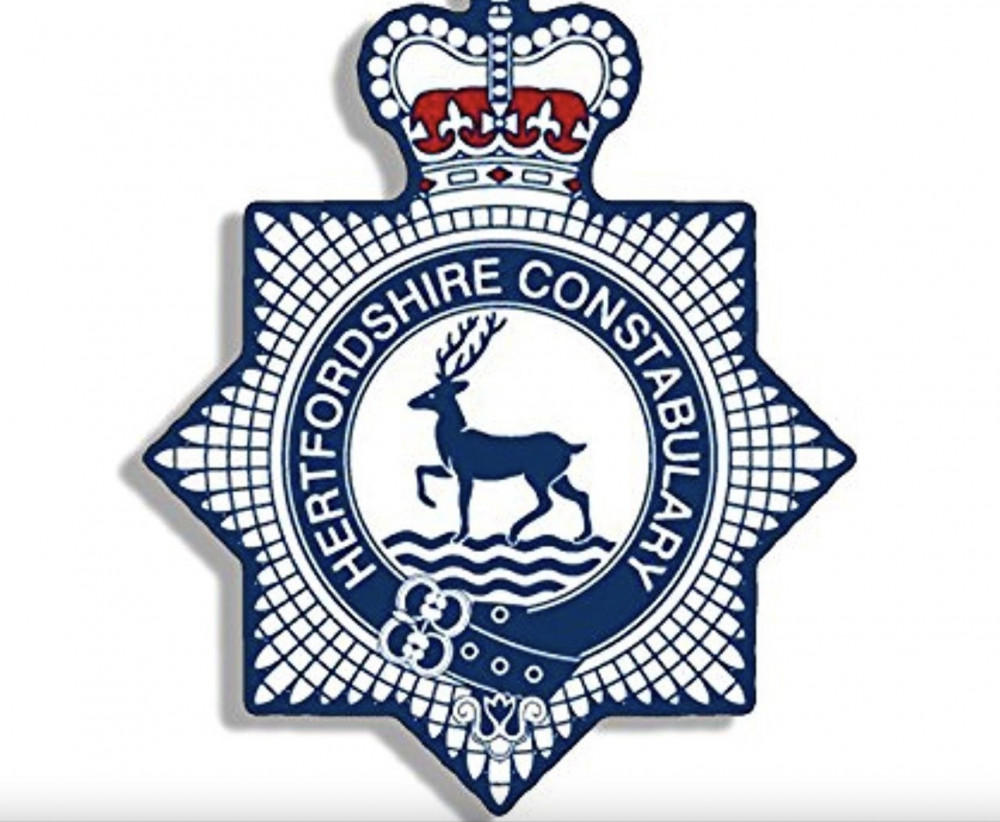 Witness appeal after incident in Letchworth Garden City
Witness appeal after incident in Letchworth Garden City
Police investigating an incident in Letchworth Garden City are appealing for information from members of the public.
The incident occurred at around 3pm on Wednesday 24 May, outside Fearnhill School on Icknield Way.
It is reported that two boys approached another boy and one of the boys pushed him into a bush.
One of the boys then shouted demands to the victim and threatened him with a weapon.
A 14-year-old boy was arrested on suspicion of threats to kill, possession of an offensive weapon and affray. He has since been released whilst investigations continue.
Police Constable Remi Whates, who is investigating, said: "We are appealing for information in our attempt to identify the second suspect who was involved in this awful incident.
"The suspect we want to identify can be described as wearing dark clothing and a balaclava with goggles over the eyes.
"The incident took place during a busy period and there are likely to be people who have witnessed what happened. We are asking those people to come forward with information.
"We are aware that the incident was being recorded on mobile phones, this footage could be vital to us as our enquiries continue."
If you can help, please contact PC Whates via email to [email protected].
Information can also be reported online at herts.police.uk/report, by speaking to an operator in our Force Communications Room via our online web chat at herts.police.uk/contact or by calling the non-emergency number 101, quoting crime reference 41/41749/23.