Letchworth Rugby Club win again as Legends thrash Chingford 64-19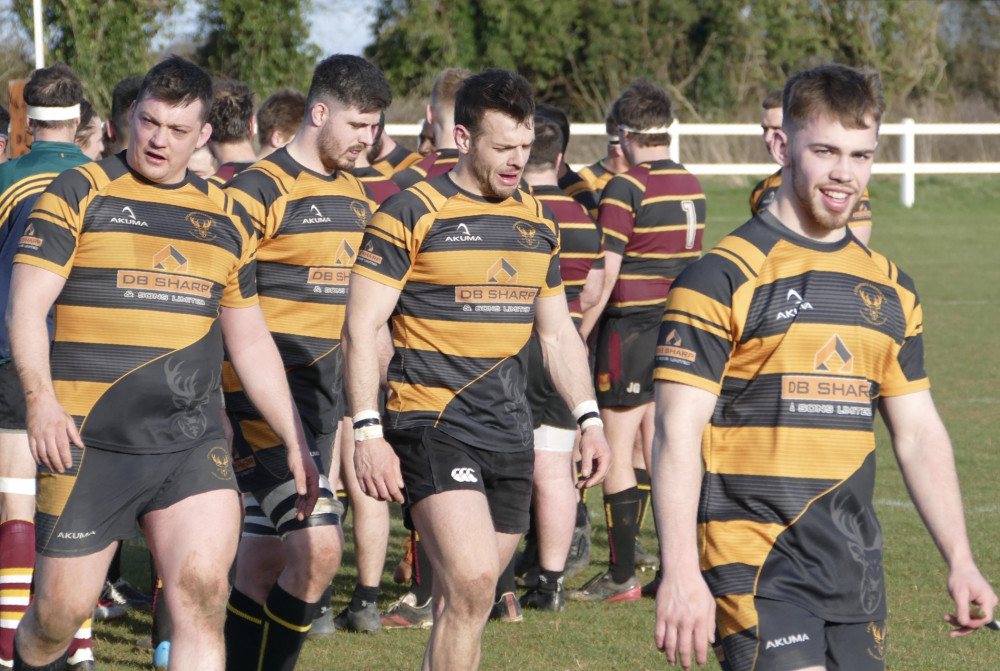 Letchworth Rugby Club 64: Chingford 19. CREDIT: Letchworth Rugby Club
Chingford 19
Letchworth GC 64
After a five year break Letchworth travelled to Waltham Lane determined to put memories of their last visit there to bed.
They did that and more giving their hosts a comprehensive drubbing in the process with a fine display of forward power as well as some fine running from the backs. All in all a worthy performance to serve up before a colossal encounter next week with joint leaders Eton Manor at Legends Lane.
There were a few new faces in the squad for the second visit to this part of Essex in two weeks. These were in the shape of speedy second row James South and new recruit from Hitchin Tom Tidey both Internationals with the English Fire Brigade along with Rambo Hughes . Young winger Kyle Toomey was also making his first start and there was a welcome return from centre Will Titherington on the bench who made quite an impact in the second half. Barnes' loss …. Legends gain.
The visitors were soon on the attack and an early penalty presented Sharp with an easy opportunity to make it three nil.
Immediately after the restart Palmer and Gurure took the ball deep into the Chingford half and when it was recycled Tom Lewis went over in the corner and Sharp converted to make it 10/0
A momentary lapse let the home side back in for a converted try but this was as close as they got to overhauling Letchworth's lead.
After 15 minutes letchworth gained a scrum close to the Chingford line. The visitors scrum which was dominant all afternoon pushed the Chingford pack back and Lewis scored his second with Sharp again converting.
The game now dipped into a somewhat quiet hiatus after the early outburst of scoring and although Chingford were dominant in possession the Letchworth defence held firm.
Letchworth third try came five minutes before the break and it was a typical ferreting break by Harvey Howman at the base of the scrum as he beat three despairing tacklers to go over , Sharp again adding the points.
There was just time for one more before the break by the outstanding Sharp who caught the Chingford defence napping with a quickly taken penalty and scored underneath the posts converting his own try so at half-time the lead was 7 /31.
Tom Tidey started the second half as hooker making his debut and soon made an impression both in the set and around the field .
It must be said that the Letchworth line out functioned far better than in previous games And from a great driving line out next to the Chingford line the rolling maul drove the home side over with Tidey being awarded the try …. Not bad after only five minutes in the black and amber .
Five minutes later and the trick was repeated this time by pocket battleship Jack Askham who constantly broke tackles all afternoon , was a constant thorn to the Chingford backs and thoroughly deserved his score.
In fairness to the home side they kept fighting pluckily and a fine move was finished off by their full back to make it 12/43
However it is always dangerous to play running catch up rugby against a side like Letchworth especially only metres from your try line and alas for Chingford a wayward pass went straight to Titherington who marked his return with a fine opportunist try jumping in mid air to intercept … maybe one of the easiest the talented centre will ever score but he still had to catch it as they say in cricket …and the conversion made the half century.
The next try showed the returning centres running skills . Skipper Liam Fitts took great quick ball from the lineout and the speed with which it reached Titherington gave him the space to carve through the despairing home defence
However Chingfords left winger showed his own paces as he dotted down for their third but not enough for a bonus point as Legends wrapped it all up in a fine bow with a great move ending with young winger Kyle Toomey going over for his first score for the club after great work by the ageless Vuki in the centre .
So now back to Legends Lane next week for a mouthwatering encounter with fellow leaders Eton Manor . All support most welcome as will be your presence at lunch beforehand
All diners please contact Brian Burke on 07768274037 to book your tables / places.
Team from 1
Tate
Hughes
Turner
South
Wilcock
Askham
Fitts. C
Lewis
Howman
Sharp vc
Gurure
Davies
Vuki
Toomey
Palmer
Robinson
Tidey
Titherington