Up Close: Sam's Pizza - 'The moment they announced lockdown I said I'd get a pizza oven'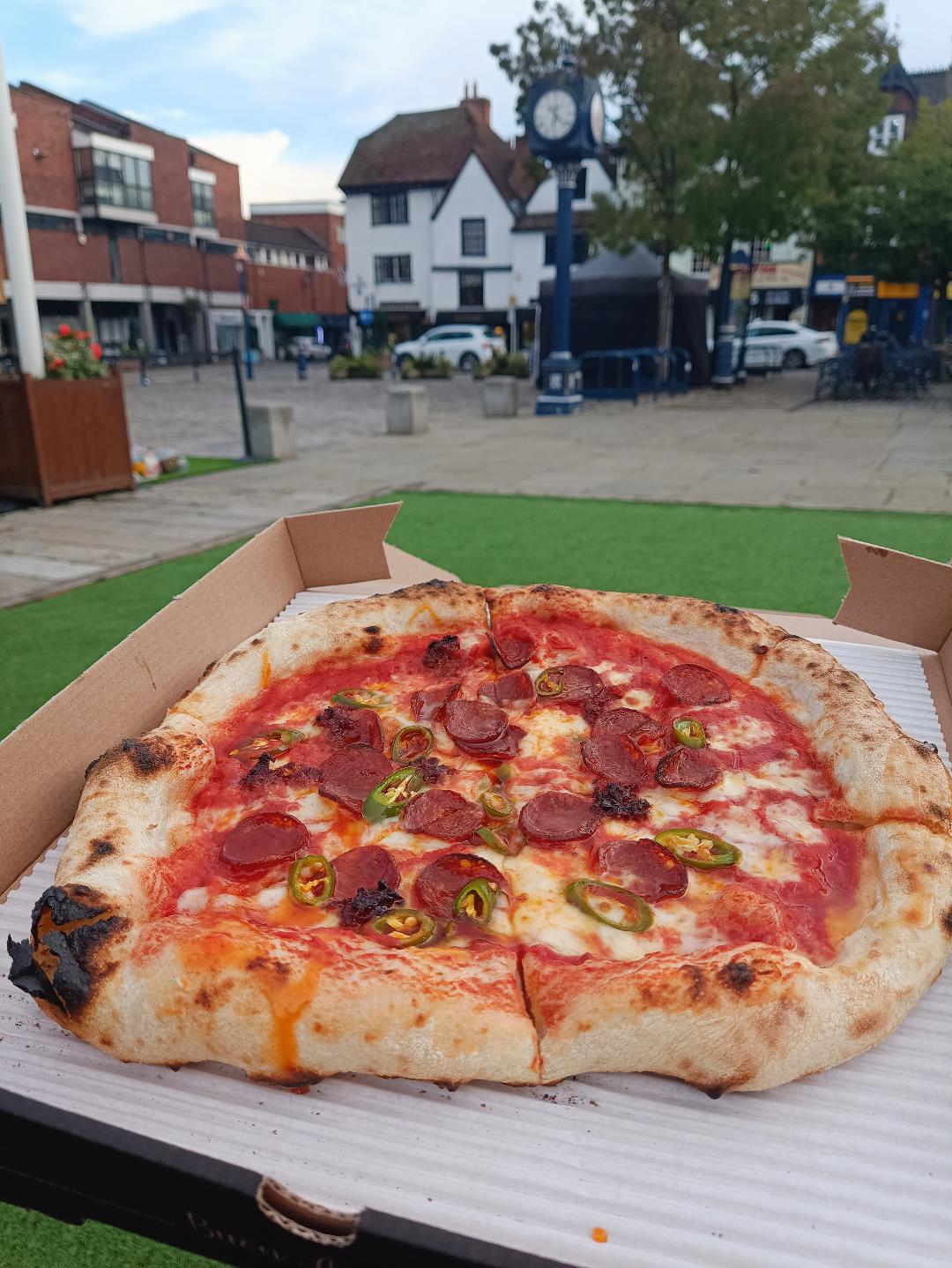 Up Close on acclaimed North Herts business Sam's Pizza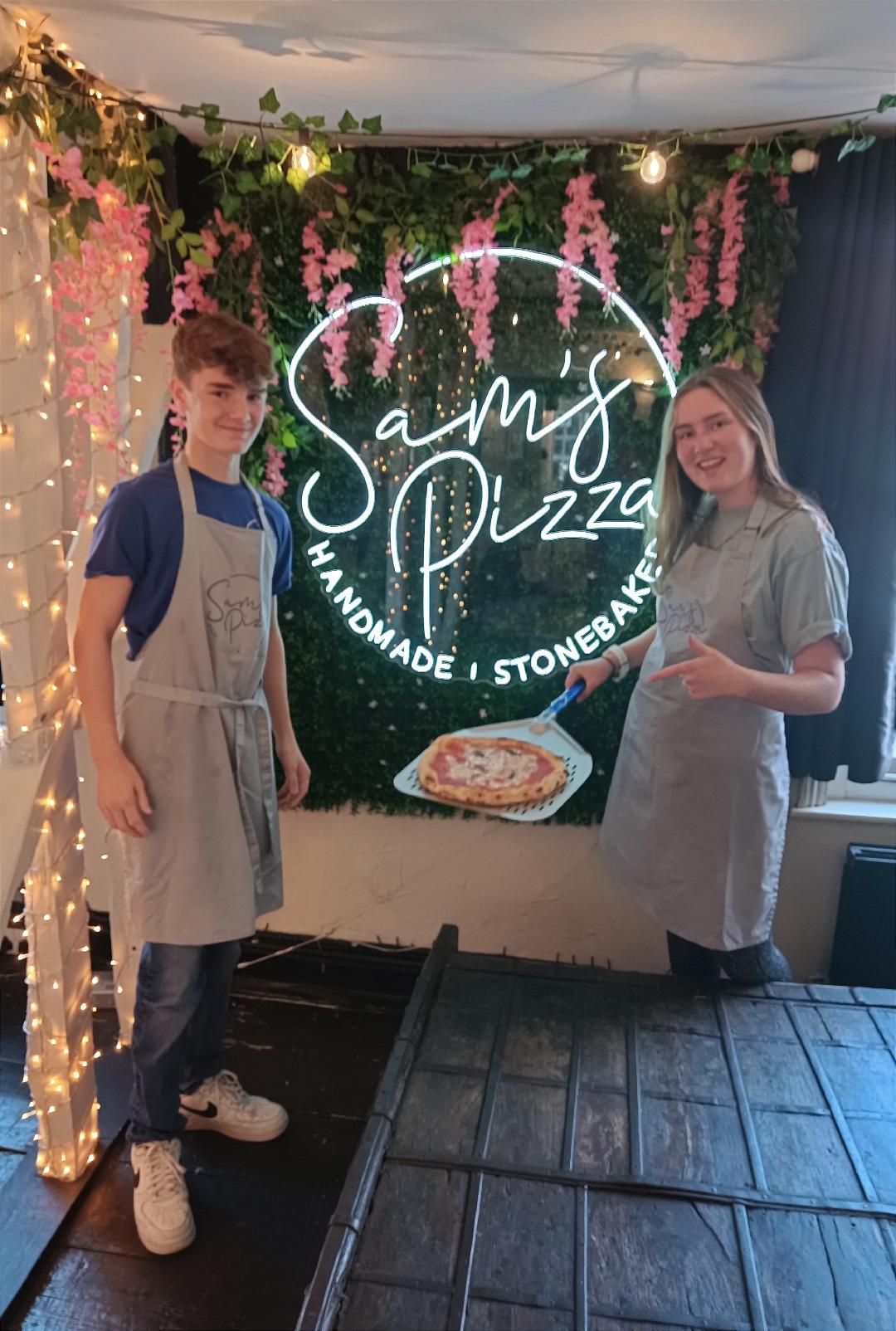 Up Close on acclaimed North Herts business Sam's Pizza
Letchworth Nub News aims to support our community, promoting shops, businesses, charities, clubs and sports groups.
We showcase some of these businesses, organisations and interesting individuals from our area displaying creativity and innovation in our regular feature called 'Up Close'.
For our latest Nub News Up Close, we're showcasing brilliant North Herts business Sam's Pizza.
Read on for the latest take from Nub News' food correspondent Deven Thakeira and his feature on a rising star in our areas food scene.
PS If you would like your Letchworth or Baldock business to be featured in our regular feature Up Close, please follow Letchworth Nub News on Facebook here
..............
Up Close: Sam's Pizza - 'The moment they announced lockdown I said I'd get a pizza oven'
Nub news caught up with Danny of Sam's Pizza who kindly invited us to the Brickyard in Hitchin's Bancroft. With flour covered hands preparing for a busy Friday night, he greets with an elbow touch and a beaming smile.
"The moment Boris [Johnson] announced the lockdown, I said that's it, I'm getting a pizza oven" proclaims Danny with great conviction.
"At the time there were no places in Hitchin making traditional Neopolitan pizzas" he notes. After spotting this opportunity in his hometown, Danny spent daytimes behind the computer screen and evenings behind the pizza oven.
His family and friends both enjoyed and endured the early efforts of burnt or irregular pizza's, but with perseverance he was soon spinning out some hot stuff; so much so that with the aid of social media the locked-down hunger of North Herts was oozing in the direction of Danny's backyard.
"They didn't ask for their money back, so this was good enough for me". The rise in these pizzas outgrew their birthplace and have since early 2022 found a nest in the attic of the charming Brickyard.
Danny's enthusiasm is captivating as he describes his creations, "I use top quality and fresh ingredients like San Marzano tomatoes, fior di latte cheese and Italian flour for the pizza. The dough is left to rise for a minimal of 72 hours. It's a labour of love that requires a lot of time and space, but it's worth it for the taste".
Since the summer of 2022 Danny has taken the courageous step of leaving his day job to dedicate himself to Sam's Pizza. He spends the time sculpting the growing business and refining pizza making techniques by attending masterclasses from top Italian chef's like Marco Fuso. He also travels far and wide to meet other pizza experts to guide him. "We are like a family who help each other out" says Danny proudly.
Despite the determination, he shares the challenges faced during these unpredictable times with rocketing costs. "I've had to shut on Thursdays for the moment due to poor business. However I am working on good deals to attract customers during the quieter times of the week".
He adds how we the public can help. "Customers can order directly from our website rather than third party delivery platforms.
"The commission we pay can be saved and allocated towards providing customers the best product possible". When asked about any key learnings since starting the business, Danny stresses "a strong team spirit where people are happy and want to stay. It's a fun place where you can eat lots of pizza, what's not to like?"
Danny found his silver lining through the clouds of the pandemic and became a key ingredient in the North Herts food scene. His charisma was paired with a slice of modesty when invited to take a photo. "I want the pizza speak for itself".
Two sprightly members of Sam's Pizza family, Amy and Luca were happy to be the face of this tasty enterprise.
Before leaving, Danny wanted to share his favourite pizza, the piccante – a spread of pepperoni and nduja sausage dotted with fresh green chilli's. Just when the tongue starts sizzling, the honey seeps in for comfort. The flavours balance perfectly to illustrate the technical quality and creativity of Sam's Pizza.
We did wonder why Danny has named his venture as Sam's Pizza. By now orders had started coming in and he tells us with a cheeky glint in his eyes "that's for next time".
Sam's Pizza is found at the top of the Brickyard on Bancroft Hitchin SG5 1SJ, from Fridays – Sunday evenings (at present).
Website: Linkte.ee/samspizzahitchin/
Instagram: samspizzahitchin
Please note due to energy costs rising, Sam's Pizza is due to leave the current location of Bricklayers by the end of this month and is currently looking for a new location as soon as possible. See Nub News for more shortly
............
PREVIOUS NUB NEWS UP CLOSE FEATURES
Up Close on suicide prevention: Gemma Kirk from Herts Police mental health unit opens up on trying to stop people taking their own lives
Up Close: Hard-working Rory's Story as young achiever flies high with renowned financial experts Lyndhurst
Up Close: Hitchin Food Heroes - Amani Kitchen angling Hertfordshire's hunger to the wonders of Iraqi street food
Up Close: International Motor Racing series born in a Hitchin pub holds first race
Up Close: Q&A with courageous Ukraine refugee Alina Kurylova who now lives in Hitchin
Up Close: Taking in a refugee from Ukraine is incredibly rewarding says Hitchin host Debbie Stalkartt
Up Close: Get set for the brilliant Cider and Cheese Festival at Hitchin Town's Top Field
Up Close: You're never too old for body art - but think before you ink says talented Ela Lawrynowicz owner of acclaimed Femnink Tattoos
Up Close with the brilliant Willow Foundation
Up Close: Lockdown and challenging life events tested me - but now I have Penny says Kate Peto owner of successful VW campervan wedding company
Up Close: Lyndhurst Financial Management's Joe Pritchard - A Story of Success
Up Close: Stevenage FC boss Steve Evans on loving life at Boro, Sir Alex Ferguson, Pep Guardiola and so much more
Up Close: Bowled Over - Bowmans and Ickleford CC are the perfect match
Up Close: Angels' Share owners Harpreet and Preeti's exciting new plans for Lower Stondon's Bird in Hand pub
UP CLOSE: How backpacking trip led to Lauren and Toby creating acclaimed Bite Around the World - that has now catered for Nike, Google and Just Eat
UP CLOSE: Amanda Reed lollipop lady – our town's true unsung Hitchin hero
UP CLOSE EXCLUSIVE interview with Sir Kier Starmer
UP CLOSE: Matt Bean, owner of Cantina Carnitas
UP CLOSE: Chris Cheah, owner of Chicken George
UP CLOSE: Simmy and Jhai Dhillon, owners of Rice and Spice
UP CLOSE: Adam Howard, organiser BackToSchoolival
UP CLOSE: Hitchin's inspirational Black Lives Matter movement
UP CLOSE: RuPaul revolutionised positive perception of drag among mainstream says north Herts' Magenta
UP CLOSE: The brilliant Keith Jones - master butcher and master crooner
UP CLOSE: Freddy and Em, landlord and landlady of The Half Moon pub
UP CLOSE: Bim Afolami, Hitchin MP on racism, NHS, Brexit, lockdown, welfare, Marcus Rashford, Kier Starmer and much more
UP CLOSE: Fabio Vincenti, owner of Fabio's Gelato
UP CLOSE: Danny Pearson, Beano comic writer
UP CLOSE:Hitchin Squirrel Rescue
UP CLOSE: Tradee On Demand - the brilliant new app dubbed 'Uber for property maintenance'