Letchworth: Visit Vanessa Stone's exciting new exhibition launching this weekend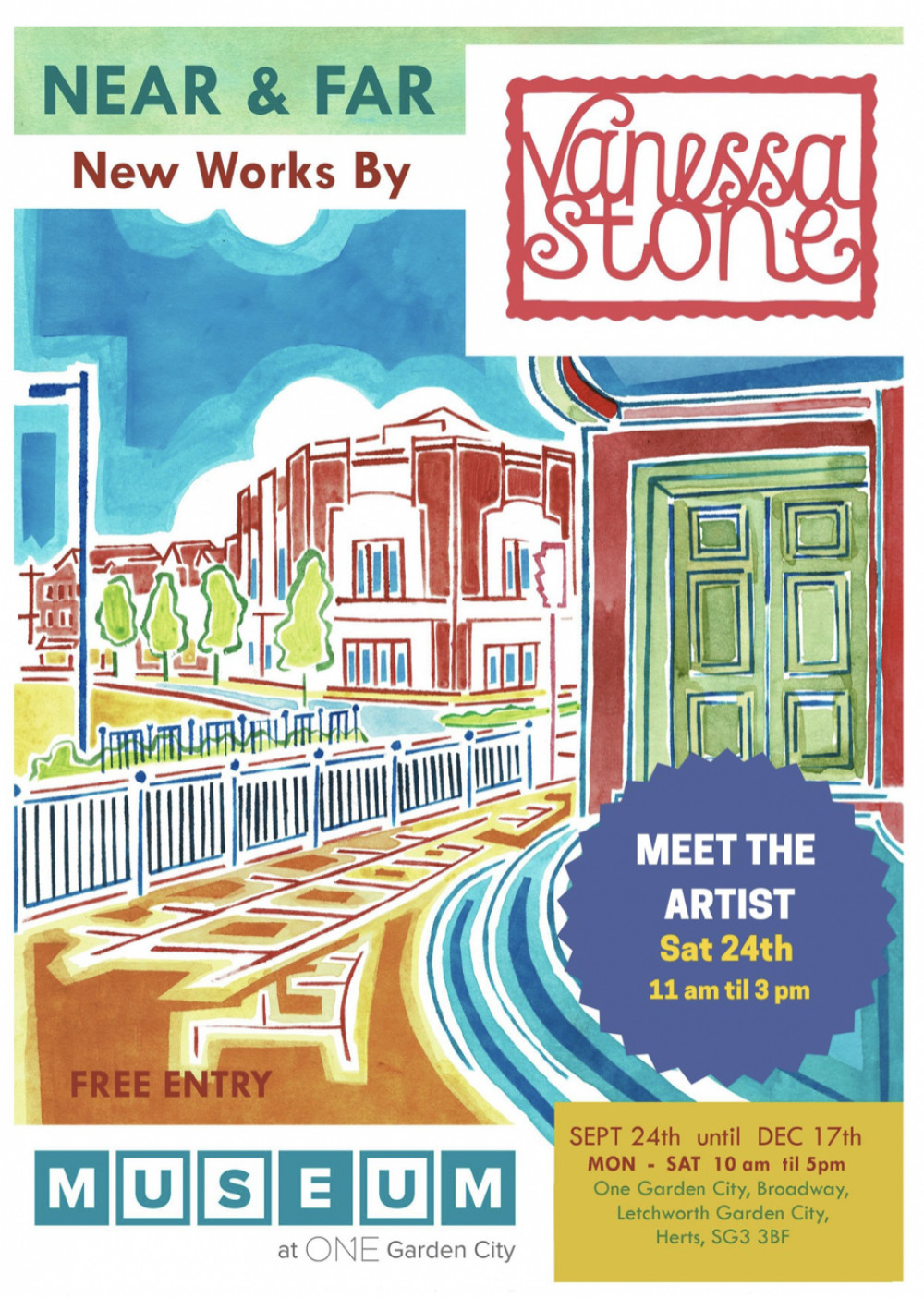 Letchworth: Visit Vanessa Stone's exciting new exhibition launching this weekend
Letchworth: An exciting new exhibition launches this weekend.
Near and Far: New Works by Vanessa Stone opens on Saturday (September 24) at Museum at One Garden City.
Previewing her event, Vanessa said: "So here it is! I am delighted to announce a new solo exhibition of completely new Letchworth pieces that opens [on Saturday].
"I have been making these works since the beginning of 2022 and have been longing to properly show them. You all know how much I love Letchworth and its buildings.
"Moving away hasn't really dented that - there is a magnetic pull that never seems to go as I suppose there are so many memories there and the buildings and spaces are beautiful."
The talented creative adds: "I will be there on the opening day from 11am til 3pm so I would love it if you would come and say hello and make my day."
Near and Far: New Works by Vanessa Stone. The exhibition at One Garden City, Broadway, runs until Saturday, December 17