What's On in Letchworth and Baldock this weekend: Friday September 23 to Sunday September 25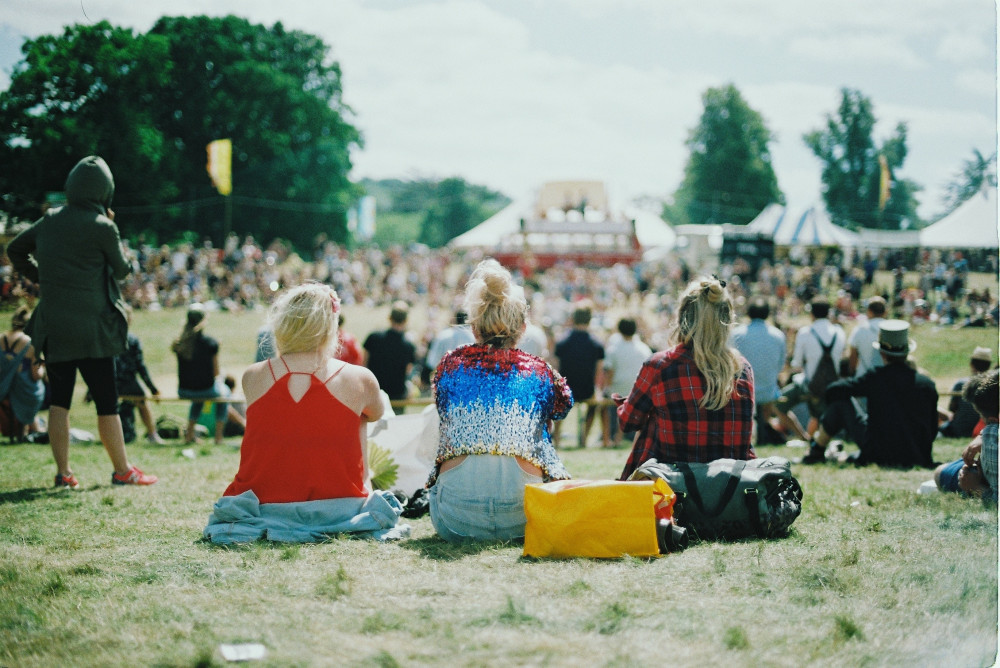 What's On in Letchworth and Baldock this weekend: Friday September 23 to Sunday September 25
Welcome to What's On in Letchworth and Baldock ahead of the weekend.
Every Thursday we'll showcase what's going on in Letchworth and Baldock over the coming weekend - Friday September 23 to Sunday September 25
If you or someone you know is organising an event don't forget to nub it for free in our what's on section here.
Just click the black 'Nub it' button, fill in the form and click submit, it should only take a few minutes to complete - and you'll also be included in our weekly newsletter too!
Browse our Letchworth What's On section - and remember – you can add your event for FREE using the 'Nub It' button.
..............
SATURDAY AND SUNDAY
Letchworth is gearing up for a brilliant, family friendly festival this weekend.
Our town's Beer, Food and Music Festival runs across Saturday, (September 24) and Sunday, (September 25).
The eagerly-awaited event in the heart of our town will feature live music, food stalls and a convivial atmosphere, with a large number of town centre businesses welcoming visitors.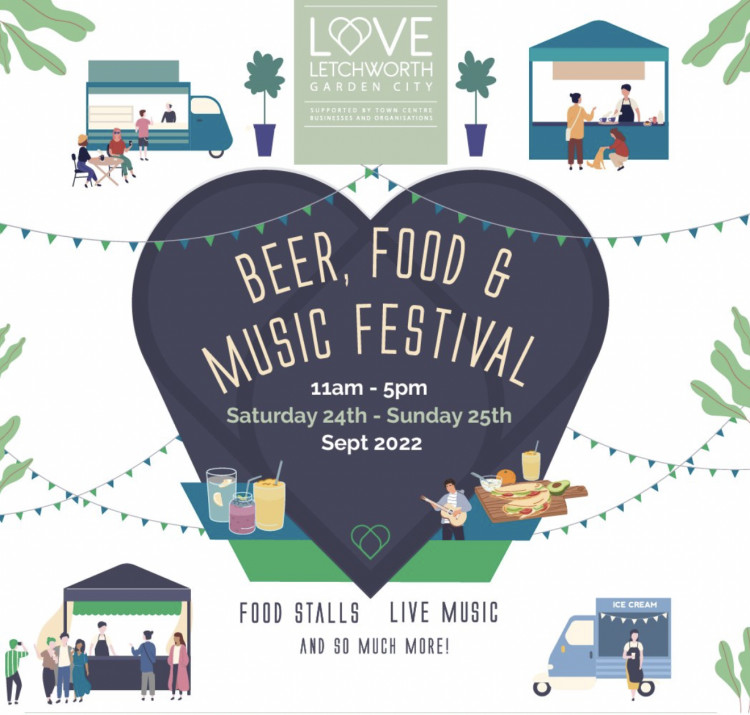 ..............
SATURDAY
Near and Far: New Works by Vanessa Stone
Letchworth: An exciting new exhibition launches this weekend.
Near and Far: New Works by Vanessa Stone opens on Saturday (September 24) at Museum at One Garden City.
Previewing her event, Vanessa said: "So here it is! I am delighted to announce a new solo exhibition of completely new Letchworth pieces that opens [on Saturday].
"I have been making these works since the beginning of 2022 and have been longing to properly show them. You all know how much I love Letchworth and its buildings.
"Moving away hasn't really dented that - there is a magnetic pull that never seems to go as I suppose there are so many memories there and the buildings and spaces are beautiful."
The talented creative adds: "I will be there on the opening day from 11am til 3pm so I would love it if you would come and say hello and make my day."
Near and Far: New Works by Vanessa Stone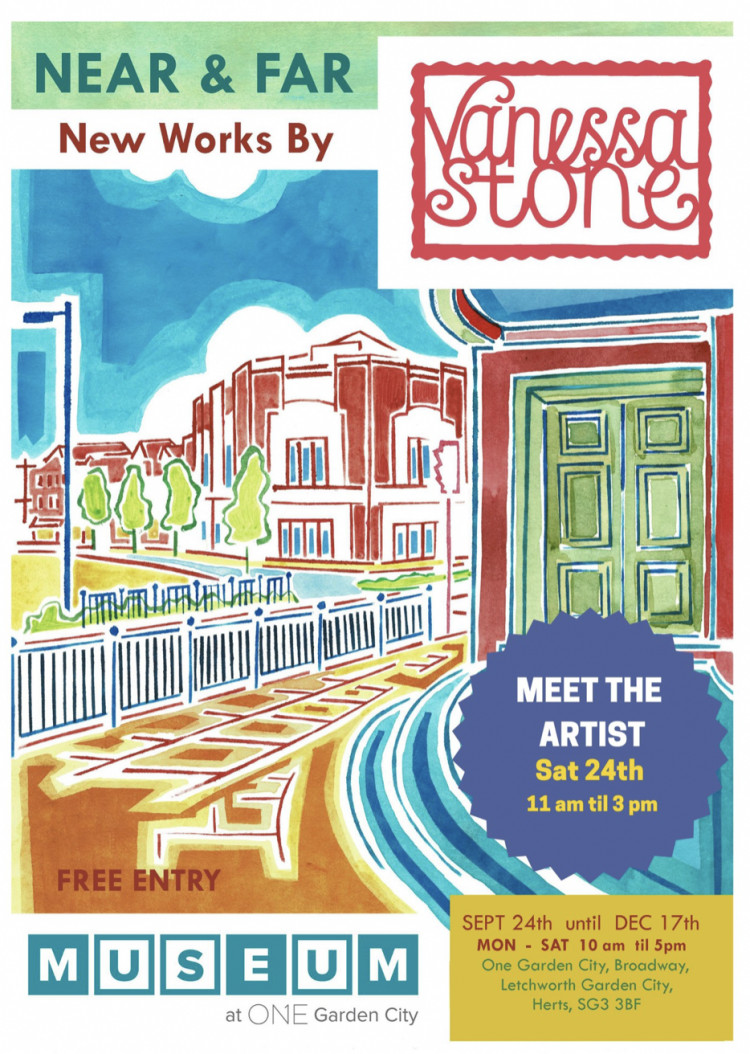 ............
SATURDAY: Extended by popular demand!
Tom Karen: Creations Summer Blockbuster Exhibition
This special must-visit exhibition in the Museum at One Garden City explores the fascinating life and work of one of Britain's most influential designers, at Ogle Design in Letchworth and beyond.
Drawing on items from the Garden City Collection, the V&A Museum, donations from former Ogle employees and Tom's own extensive collections, the exhibition aims to capture a sense of Tom's charm and ingenuity in design.
No need to book, just pop in whenever you're passing!
Now extended until Spring 2023
Tom Karen: Creations Summer Blockbuster Exhibition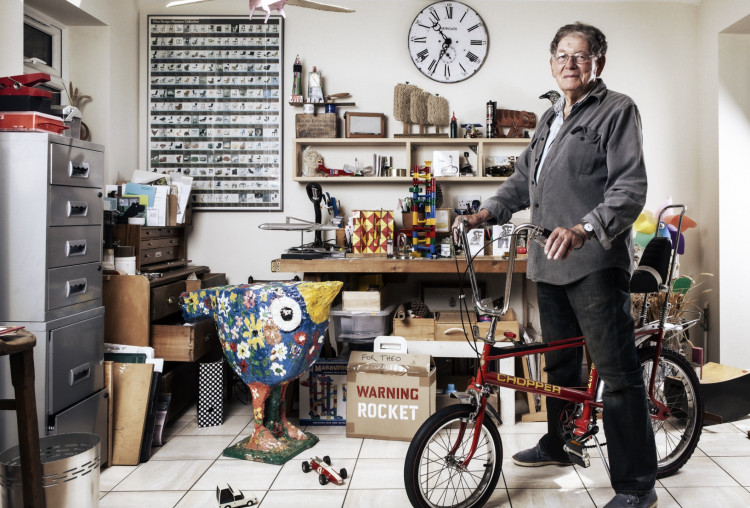 .................
SATURDAY AT OUR TOWN'S BRILLIANT BROADWAY CINEMA
Saturday - Broadway Cinema
Part of our Female Leans & Directors season. When a misunderstood dust-keeper fairy named Zarina steals Pixie Hollow's all-important Blue Pixie Dust, and flies away to join forces with the pirates of Skull Rock, Tinker Bell and her fairy friends must embark on the adventure of a lifetime
1030am
.........
The untold story of one twelve-year-old's dream to become the world's greatest supervillain
1045am
1245am
...........
Part of our Female Leads & Directors season. A young and parentless girl adopts a 'dog' from the local pound, completely unaware that it's supposedly a dangerous scientific experiment that's taken refuge on Earth and is now hiding from its creator and those who see it as a menace.
11am
..........
A cinematic odyssey exploring David Bowie's creative and musical journey. From visionary filmmaker Brett Morgen, and sanctioned by the Bowie estate
1130am
530pm
......
A paraplegic Marine dispatched to the moon Pandora on a unique mission becomes torn between following his orders and protecting the world he feels is his home
115pm
750pm
........
A 1950s housewife living with her husband in a utopian experimental community begins to worry that his glamorous company may be hiding disturbing secrets
130pm
5pm
815pm
........
A divorced couple that teams up and travels to Bali to stop their daughter from making the same mistake they think they made 25 years ago
245pm
845pm
........
In the West End of 1950s London, plans for a movie version of a smash-hit play come to an abrupt halt after a pivotal member of the crew is murdered
3pm
515pm
.......
When a self-destructive teenager is suspended from school and asked to look after his feisty alcoholic grandmother as a punishment, the crazy time they spend together turns his life around
530pm
.........
After a space merchant vessel receives an unknown transmission as a distress call, one of the crew is attacked by a mysterious life form and they soon realize that its life cycle has merely begun
830pm
............
SUNDAY
Hear my Voice - Teens Music Project
Imajica Theatre are running an exciting music project for 11-17 year old starting during the summer holidays and continuing after school on a Tuesday.
Come and learn some new skills, from songwriting to storyboards to filming and producing a music video...
For more info email [email protected]
Young people can drop in and out, with various dates available throughout the summer hols and then regular Tuesday 330pm till 6pm in September - until Sunday
Hear my Voice - Teens Music Project
..............
PS: Don't forget the forthcoming Black History Month
Our Black History Month film season is back.
This October Broadway Cinema & Theatre will be celebrating Black History Month with a carefully curated programme of film showcasing inspirational black stories, artists and directors.
Returning for its third year, Broadway's Black History Month film festival will run from the 3rd to the 16th of October and feature an inspirational lineup of film including BlackKklansman, Purple Rain and Dreamgirls.
There will also be special Kids Club screenings of Space Jam, Spiderman into the Spiderverse and the 2014 remake of Annie, with tickets just £1.75.
...........
PPS: Save the date for the upcoming Halloween Film Festival
Visit Broadway Cinema for a spppoooooky selection of films this Halloween.
This October we have a Halloween season featuring the frightening and mysterious.
We are showing one of the greatest Halloween films of all time- The Exorcist. There's Jordan Peele's Us, Bram Stoker's Dracula, Christine, Poltergeist, The Lost Boys and Mandy.
For little monsters we will have ghostly family film Casper and it wouldn't be Halloween without Hocus Pocus.
At our October half-term Kids Club we will be screening The House of Magic, SCOOB!, Enchanted, Raya and the Last Dragon, Wolfwalkers, The Addams Family 2, and Monster House.
................
Like/follow us on Facebook Follow us on our Twitter account here
You can trust Letchworth Nub News
Nub News is a good-news newspaper you can trust.
Find us on our website by searching for Letchworth Nub News on Facebook and @LetchworthNub on Twitter
..............
Why not revist some popular North Herts events Nub News has covered this summer.
The popular North Herts Rugby and Netball festival returns last weekend to great acclaim - here's why
Read Nub News' music correspondent Ruby Corrigan's exclusive Q&A with top local musician Lawrence Hill here
And here's Nub News' food reporter Deven Thakeira's Up Close feature on the brilliant Amani Kitchen here
While you're here why not read about the success that was Hitchin's Hermitage Road Day here
................
Letchworth Nub News is a good-news newspaper you can trust
You can trust Letchworth Nub News.
Find us on our website by searching for Letchworth Nub News on Facebook and @LetchworthNub on Twitter