Letchworth's Ice Cream Alchemist creates Prime Hydration gelato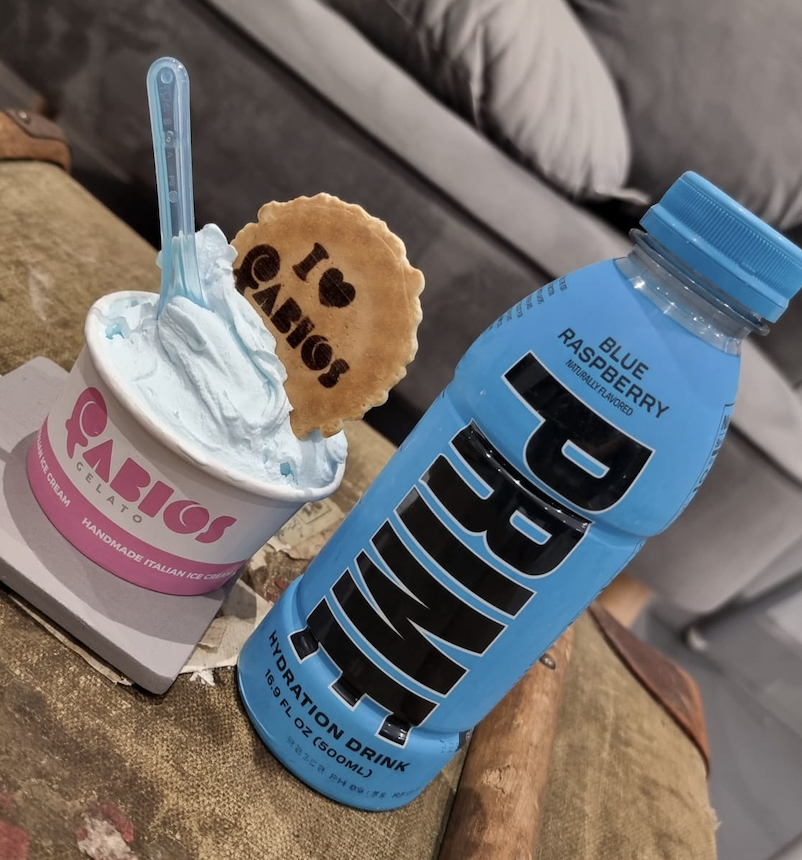 Willy Wonka of Ice Cream - aka Ice Cream Alchemist Fabio Vincenti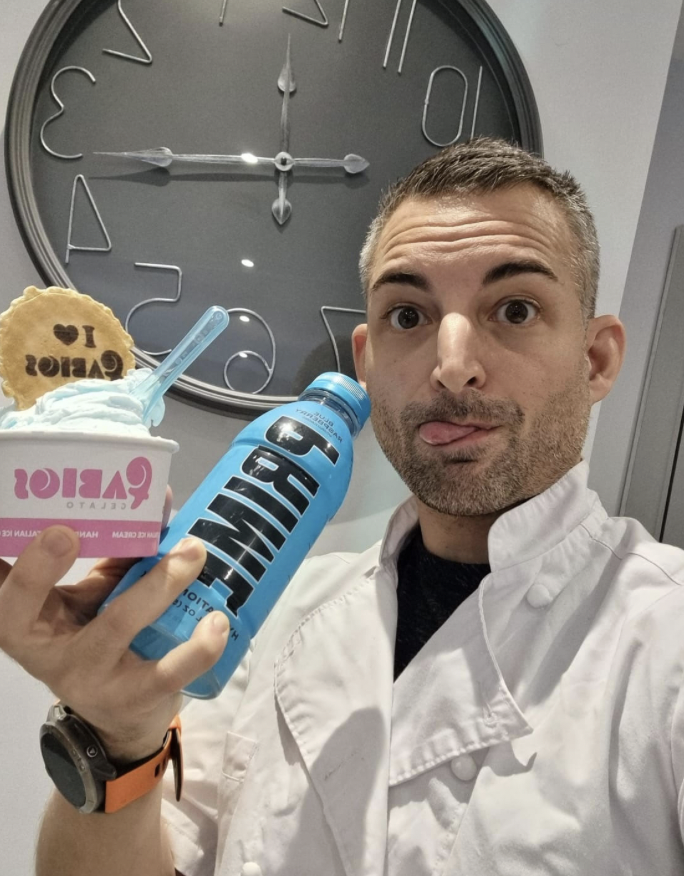 Willy Wonka of Ice Cream - aka Ice Cream Alchemist Fabio Vincenti
It's the drink that has caused a sensation in 2023 - Prime Hydration - a drink promoted by YouTubers KSI and Logan Paul that has sparked crazy demand for the item in shops around the UK.
But now Letchworth's WIlly Wonka of Ice Cream has decided to turn the taste of the hard-to-get drink into a gelato.
Marketed as a sports drink, Prime is the result of a business venture between former boxing rivals Logan Paul and KSI - real name Olajide William Olatunji.
The pair - who have over 40 million YouTube followers between them - claim its different flavours aid hydration.
This prompted Fabio Vincenti, owner of the Fabio's Gelato which has a store in Hitchin Market Place as well as Letchworth town centre, to see if he could recreate the special taste.
Speaking to Nub News, ice cream alchemist - who has created numerous best-selling strange and surreal tastes, including concocting a chocolate and crisp flavour said: "When we saw the viral videos flooding social media with Prime we knew we had to turn this Gelato - but getting hold of the elusive drink has been the biggest hurdle."
Prime has become an online sensation since being launched, with its limited UK availability causing a craze.
However, well-known Fabio managed to source his prime ingredient for his new gelato.
Hitchin's Willy Wonka of Ice Cream takes up the tale. "Chris [Cheah] from Chicken George managed to secure me 20 bottles," Fabio explained, adding: "enough to taste test, then experiment with - to create a Willy Wonka style recipe - and then enough to finally create two pans of Gelato for the shops."
And the taste?
"It's made with prime, tastes like Prime," says Fabio, adding with a smile: "We will leave the score of the drink down to our customers - we can't wait to find out if prime tastes better frozen or in a bottle."