Update: Letchworth Festival returns for 2023 celebrating our town's culture and community - more events added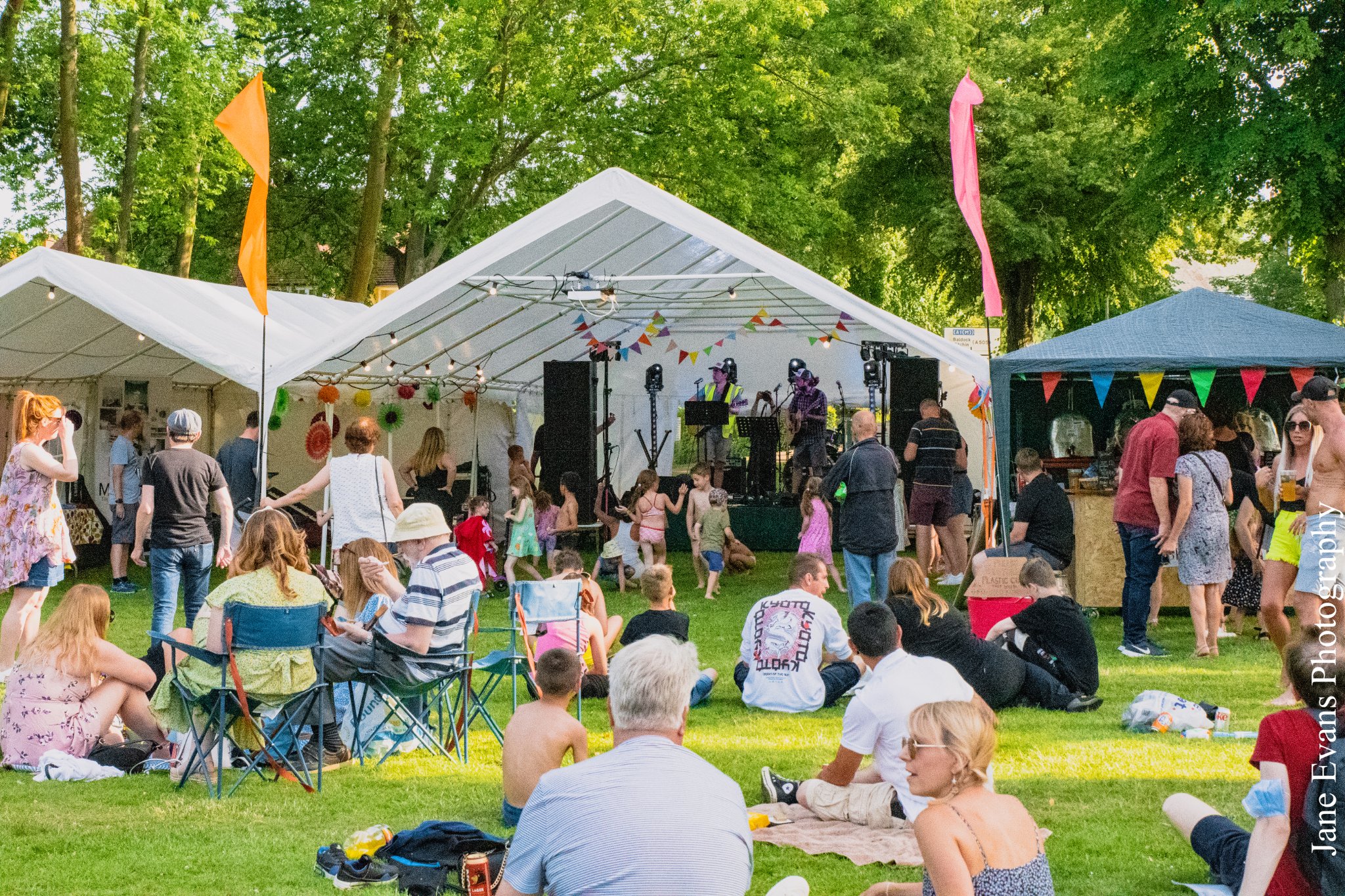 Garden City Sounds 2022 (Photo: Jane Evans)
Imajica Theatre Company (Photo: Jane Evans)
Update: Letchworth Festival returns for 2023 celebrating our town's culture and community - more events added
The popular Letchworth Festival returns in June 2023 with a wonderfully varied programme of events that celebrate Letchworth's culture and community.
The festival team are now busily working with local musicians and artists, clubs, societies and businesses to deliver an exciting Letchworth Festival programme for 2023.
The festival will take place throughout the town over the three week period running from 2nd - 24th June, kicking off with the family-friendly music festival in Howard Park on the weekend of June 2nd – 4th. The rest of the festival includes a wide range of exciting and entertaining events - from music, theatre, film, art and books, through to skateboarding, walks and fun runs and many other family-friendly activities.
The festival team are working with many organisations in the town, including those represented by the Letchworth Culture Committee. The Letchworth Culture Strategy is being used to guide to the festival - as is feedback from those who got involved in the events that were run last year – that includes performers, creatives and residents of Letchworth. The festival team are looking to bring new faces to the organising committee too. There are a range of roles available - do you think you could be involved?
The chair of the Festival, Hilary Kemp said: "We're so excited to be bringing The Letchworth Festival to the town again. We were delighted at the response to last year's festival; it was sorely missed during its pandemic 'pause'. We're pleased to see the level of enthusiasm in 2023 for celebrating our culturally rich and diverse town. Letchworth Festival has always been a real community celebration. Everyone's invited. Anyone can get involved... So if you think you'd like to be involved, please email me directly on [email protected] and we can discuss the ways in which you or your organisation can take part. Alternatively visit the festival website and click "Contact"
If you're already running an event over the festival period, and you'd like to promote it through the festival website and marketing, just head to the website where you can add your event to the calendar.
More information about the Letchworth Festival - including details of how local businesses can get involved in the 2023 Festival as sponsors or supporters - visit www.letchworthfestival.org. If you or your community group are planning to run an event during the festival, please tell us about it by Friday April 21st so that you can benefit from maximum publicity.
Events added include:
Oscars Rewind - Broadway Cinema & Theatre
Broadway Cinema say: "We are thrilled to be part of this year's Letchworth Festival and will be showing a fabulous programme of Oscar-winning movies to mark to the occasion, including Pulp Fiction, Slumdog Millionaire and Moonstruck."
Tickets just £5!