What's On in Letchworth this weekend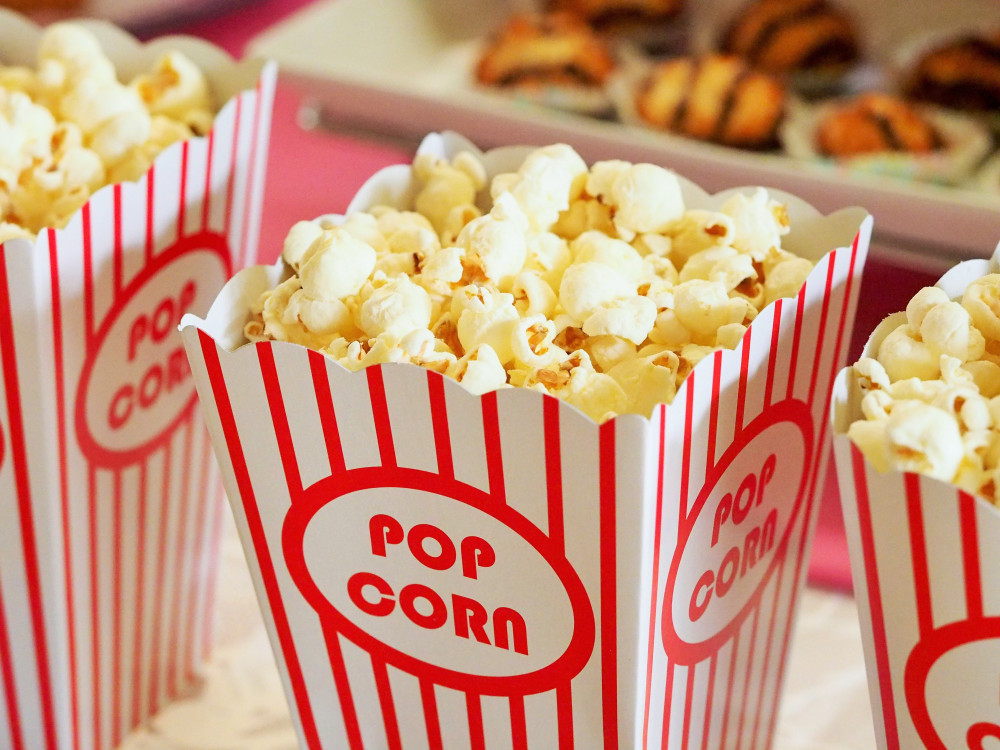 What's On in Letchworth this coming weekend at Broadway Cinema. CREDIT: Pexels
Welcome to What's On in Letchworth ahead of the weekend.
Every Thursday we'll showcase what's going on in Letchworth over the coming weekend
If you or someone you know is organising an event don't forget to nub it for free in our what's on section here.
Just click the black 'Nub it' button, fill in the form and click submit, it should only take a few minutes to complete - and you'll also be included in our weekly newsletter too!
Browse our Letchworth What's On section - and remember – you can add your event for FREE using the 'Nub It' button.
..............
Saturday - Broadway Cinema
OPERATION MINCEMEAT 12A
During WWII, two intelligence officers use a corpse and false papers to outwit German troops.
4pm
......
Follow-up to the 2019 feature film in which the Crawley family and Downton staff received a royal visit from the King and Queen of Great Britain.
130pm
5pm
820pm
.........
SONIC THE HEDGEHOG 2 PG
When the manic Dr Robotnik returns to Earth with a new ally, Knuckles the Echidna, Sonic and his new friend Tails is all that stands in their way
1115am
110pm
..........
High up on the Tibetan plateau, among unexplored and inaccessible valleys, lies one of the last sanctuaries of the wild world where rare and undiscovered fauna lives. Vincent Munier, one of the world's most renowned wildlife photographers, takes the adventurer and novelist Sylvain Tesson (In the Forest of Siberia) with him on his latest mission. For several weeks, they'll explore these valleys searching for unique animals and try to spot the snow leopard, one of the rarest and most difficult big cats to approach
5.15pm
..............
Dr Stephen Strange casts a forbidden spell that opens the doorway to the multiverse, including a alternate versions of himself, whose threat to humanity is too great for the combined forces of Strange, Wong, and Wanda Maximoff
1215pm
415pm
7pm
9pm
...............
FANTASTIC BEASTS THE SECRETS OF DUMBLEDORE 12A
The third installment of the 'Fantastic Beasts and Where to Find Them' series which follows the adventures of Newt Scamander.
115pm
430pm
745pm
...............
A Story of Letchworth Life - Art Exhibition
In a new abstract art exhibition, local artist Nicki Greenham tells her story of Letchworth Life, capturing the energy and emotion of the Garden City in shapes and colour.
The exhibition runs from 11 May – May 21 at Broadway Gallery, Letchworth and there's an online preview where Nicki shares the stories and techniques that inspired the paintings at www.NickiGreenham.com
Broadway Gallery opening times: Wednesday - Saturday 10am - 5pm Sunday 10am - 4pm
Email: [email protected]
Telephone: 01462 476 110
www.NickiGreenham.com
A Story of Letchworth Life - Art Exhibition
...........
Saturday:
Paddington: The Story of a Bear
The brilliant touring exhibition from the British Library, Paddington: The Story of a Bear, is now at North Herts Museum until June 26.
Follow his trail of marmalade splats to explore his tales of adventures in this educational, fun and free exhibition
Paddington: The Story of a Bear
.................
Letchworth Nub News is a daily news service for Letchworth and surrounding areas such as Baldock.
LETCHWORTH AND BALDOCK: If you have an event coming up in and around our area have you thought about sharing it for free on our Nub News What's On page.
............
Wonderful Willian's Summer Fair
Willian Village is back after two years absence, due to Covid restrictions.
All the usual funfair and stall activities will be there along with burgers, ice-cream, tea and cakes and entertainment from Letchworth and Samba Bands.
Willian's wonderful summer fair returns this summer - and they've made sure they get the widest possible audience in terms of sharing news about their event - so why don't you try the same!
............
Todd in the Hole
Don't forget later this year the brilliant Todd in the Hole family festival returns after two years lost to the pandemic.
The Todd Team have been working hard to bring a stellar line up to next years festival including, The Killerz, Amy Winehouse – A Tribute, Wham George Michael Tribute, Wrong Jovi, Mused, Dave Pearce, Pat Sharp plus loads more. Ending the weekend in style on the Main Stage will be the legendary Martin Kemp and his Back to the 80's DJ Set.
Martin has been selling out across the country and with a reputation for huge singalongs on this rollercoaster ride through a trailblazing decade for pop music, the Sunday night at Todd promises to be one to remember.
All this, plus the return of the Woods Stage, Buskers Stage, Vincents Stage and a bigger and better Kids Arena to keep Little Todders entertained all weekend. July 15 to July 17, 2022 Todd in the Hole 2022 - 3 Days, 5 Stages,
More than 80 bands. To buy any other Festival tickets and for full line up information please visit www.toddinthehole.co.uk
..............
Like/follow us on Facebook Follow us on our Twitter account here
You can trust Letchworth Nub News
Nub News is a good-news newspaper you can trust.
Find us on our website by searching for Letchworth Nub News on Facebook and @LetchworthNub on Twitter