Champions! Letchworth Rugby Club seal silverware after stellar season at Legends Lane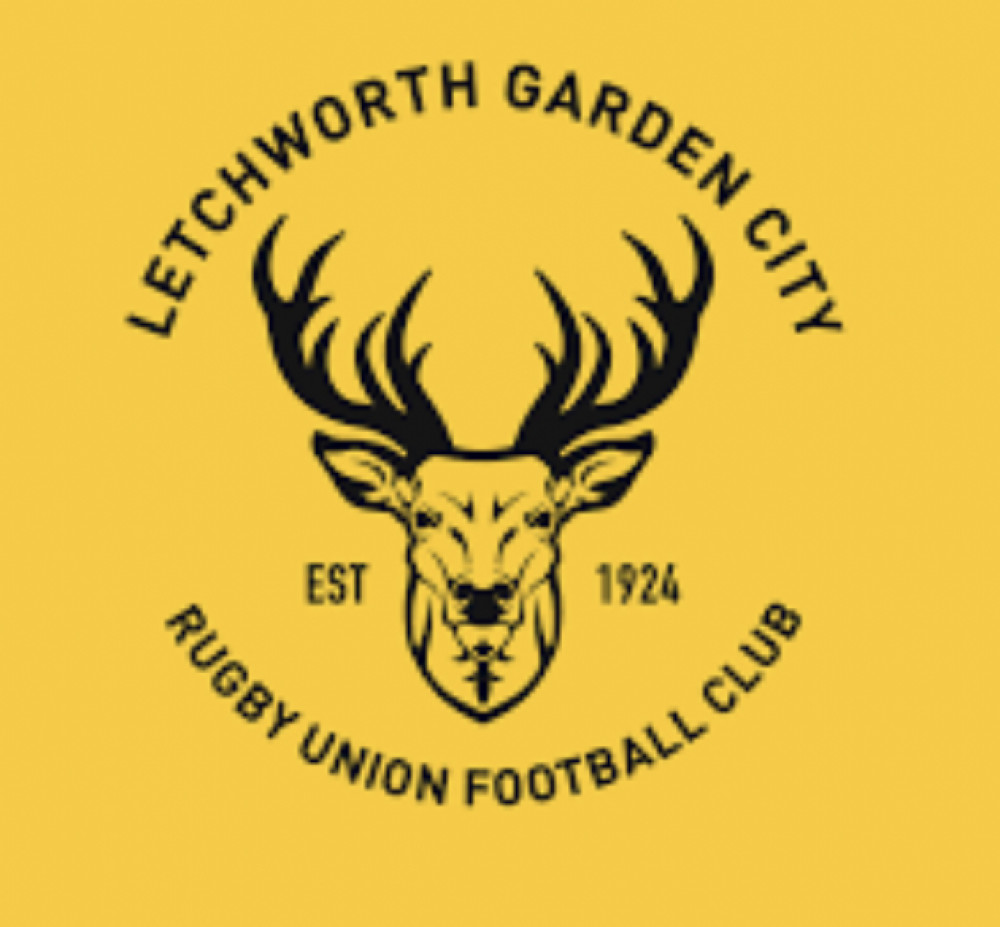 Letchworth are Champions!
Champions! Letchworth Rugby Club have been confirmed as league champions!
There was cause for double celebrations at Legends Lane on Saturday as first the Letchworth development squad recorded an excellent 29 – 26 win over Hertford, and then later the first fifteen were confirmed as league champions after closest rivals Eton Manor and Southend Saxons both suffered defeats.
Earlier in the week the first fifteen had been awarded a home walkover after bottom of the table Chingford had confirmed they would not be travelling, and to entertain the Legends Lane faithful a development game against Hertford was hastily arranged … and it certainly did not disappoint.
Letchworth were first to score, scrum half Chris Gibbs dotting down after a lovely run left the Hertford defence trailing in his wake. Young fly half Danny Hay made no mistake with the boot to make it 7 – 0.
Hertford soon drew level, their big prop trundling over from 6 inches to give his 10 an easy conversion.
Letchworth excelled in the scrum and the lineout all afternoon, and it was from a lineout in the right corner that they were to score next, hooker James Buchanan touching down after a driving maul took the pack over the whitewash. Hay was unable to add the extras, so Letchworth regained the lead at 12 – 7.
A Hertford knock on then gave Letchworth the put in at a scrum that was central and inside the Hertford 22. A great shove from the Letchworth pack gave Chris Gibbs the opportunity to pick up and scamper over to score his second. Hay converted to extend the Letchworth's lead to 19 – 7.
The Hertford 10 looked threatening all game, and he intercepted a Letchworth pass in their own 22 to sprint over and give himself an easy conversion to close the gap to 19 – 14.
Hertford then took the lead. After Letchworth were caught offside at the breakdown in their own 22 Hertford spread the ball left to go over in the corner and a superb conversion made it 19 – 21.
Letchworth then took back the lead with forwards and backs combining to produce the try of the match, finished off by Chris Gibbs for his hat-trick which went unconverted. So it was now 24 – 21 to Letchworth.
However Hertford continued to look dangerous, in particular their loose head prop who made valuable ground every time he got the ball. A Letchworth handling error in their own half was seized upon by Hertford and they dotted down in the right corner to score their fourth. The difficult conversion was missed so Hertford now led 24 – 26.
However it was Letchworth who were to score the final points and fittingly it was another lovely play, the ball being moved left to winger Sam Richardson who still had a lot to do, sprinting in from outside the 22 to score in the corner. The extras couldn't be added so Letchworth now led 29 - 26, and they showed great grit and determination to hang on and secure an excellent victory.
Players and spectators celebrated the win in the clubhouse after, and those celebrations continued as news of the Eton Manor and Southend Saxons results came through to confirm the Letchworth first fifteen as league champions, securing promotion for the second successive season.