Letchworth 52-10 Woodford: Another marvellous day as Legends go marching on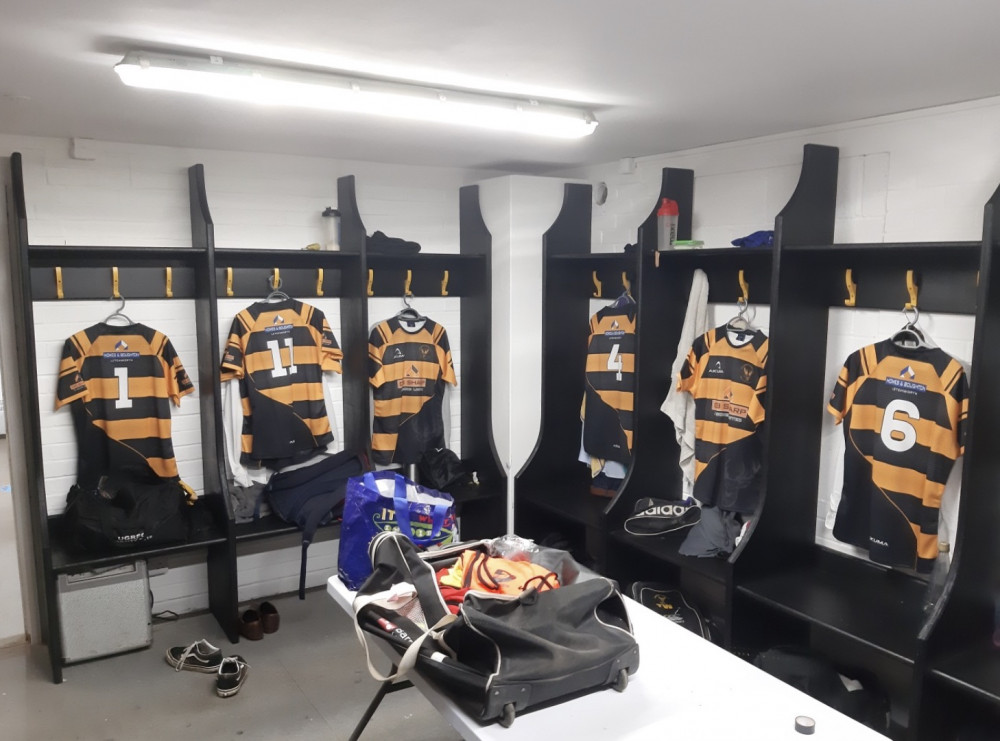 Letchworth 52-10 Woodford
Letchworth 52-10 Woodford
Another marvellous day at legends Lane crowned with a superb 52-10 win over Woodford , or eight tries to two in scoring terms
Despite the score, the North East London outfit were no pushover, and their forwards put in a strong shift, even pushing back legends scrum several times at the set piece, most unusual this season.
However, when the home side secured possession, the backs were always dangerous, and likely to penetrate their opponents defence. Maasi with three and Titherington two were both contenders for Man of the match but Titherington just shaded it .
This record run now extends to 32 matches. The same number as the New Zealand Invincibles of the 1920s, or the number of counties in the Emerald Isle. Yet the great thing as boss Basra claims is that this record does not hang heavy on the team, who take each game, as it comes and this will never be more true than the crucial match next week against HAC away which will be a season defining encounter.
First things first and the demolition of a plucky Woodford outfit
Legends started brightly pressurising the visitors at the Eagles end. Flying flanker Luke Mongston broke from the back of a ruck close out and went over to give Sharp an easy kick and a seven point lead .
However the next ten belonged to Woodford who engineered a good score after sustained possession the fly half sending a cross field kick to their winger who went over in the corner for an unconverted score .
Letchworth had to absorb more pressure before Tom Lewis won a great line out on halfway and fed Maasi , who broke the line, leaving several defenders trailing and fed Titherington for a fine try which was not converted . Then another great line break by Sonny Maasi saw him through for another unconverted try just before half time and the score at the break was 17/5
If Woodford entertained any hopes of making this a real contest in the second half, I was soon snuffed out when Luke Mongston took a tap penalty nearly over his head, but caught it and fed Will Titherington who again broke the line and put Josh Stadden over in the corner after some fancy footwork from the youngster, Sharp putting over a superb conversion to make it 24 /5 .
Local favourite Rick Streets now entered the fray and superb hands from the backs saw him put over the effervescent Titherington for another converted score . Minutes later a delicate chip from fly half Josh Sharp was seized upon by Maasi who took a delighted dive over the whitewash near the posts . Despite being also rans Woodford never gave up and their forwards drove over to score a second .
However as soon as the legends backs saw daylight they were away . Flying wing Gurure broke out and passed to Titherington who fed Maasi for a well deserved hat trick
In the last minutes a gem from Streets . Bursting through his boot made an unconventional chip but he was there to catch it and score near the posts with Titherington on his shoulder….. as he later said "should have maybe given it to Will for his hat trick but then he is a northerner..." Luckily such geographical prejudice was not shared by head coach Basra who gave him the man of the match title.
So with another convincing win Legends travel to hopefully Old Street (and not some park in west London) next week for the vital clash with HAC. All support welcome.
The thirds also had a convincing win against local rivals Biggleswade 60/5 …. With a front row of 410 kilos and front five of 600 kilos maybe this was not surprising but congrats to Calver Biggles and the team
Two weeks we are at home to Ipswich with a lunch beforehand . Let's pack out Legends lane for what will probably be the second last home game of the season as Chingford have repeatedly failed to get a side out for the past few weeks and won't fancy a trip to North Herts on Saturday, February 25.
Team from 1
Robinson
Hughes
Tate
Wilcock
Quarmby
Mongston
Askham
Lewis
Howman
Sharp
Gurure
Maasi
Titherington
Stadden
Palmer
Tidey
Amos
Streets
BB