Letchworth: Music for Ukraine in Leys Square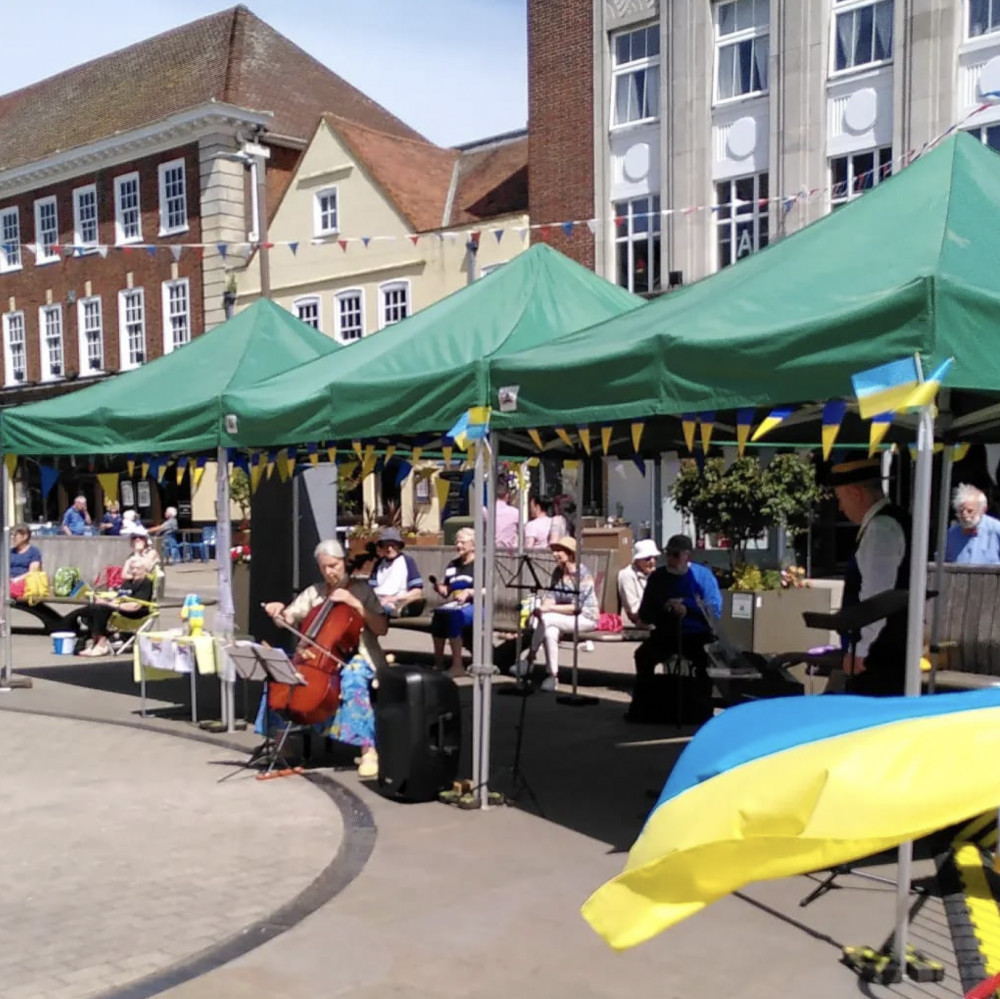 Letchworth: Music for Ukraine in Leys Square. CREDIT: Letchworth Festival
Letchworth: Music for Ukraine in Leys Square
If you're in Letchworth town centre this lunchtime why not head over to Leys Square to listen to music for a great cause.
Letchworth Festival takes place in June each summer, showcasing the many faces of cultural life in Letchworth.
It's a community celebration - clubs, societies and organisations in the First Garden City are all welcomed - this includes music for Ukraine.
Organisers said: "Happening now: Music for Ukraine in Leys Square.
"Listen and donate. Or join in! (And still donate).
"All sorts of music being sung, played, performed - and it sounds wonderful on this sunny lunchtime.
"Grab a drink and sit at a nearby outdoor table and support this wonderful event.
"Organised by LALG and supported by talented musicians. Now all we need is you."
#lalg #musicforukraine #makingmusic #communitysinging #fundraiser #letchworthfestival