Sir Oliver Heald MP pays tribute to the late monarch saying: People in North East Hertfordshire loved the Queen and we will miss her - Long live the King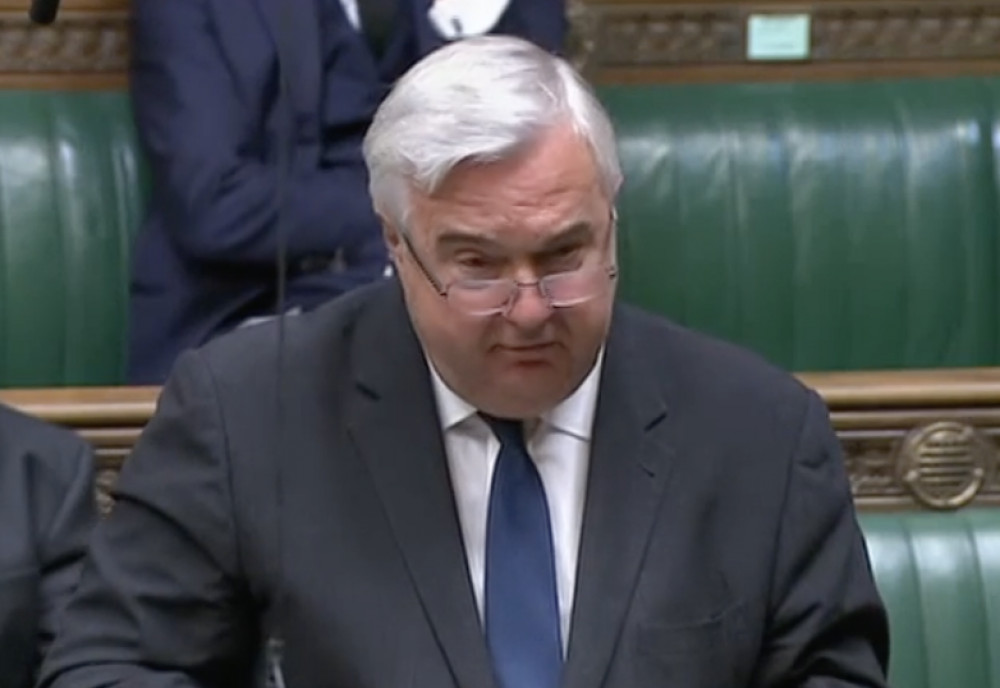 Sir Oliver Heald MP paying tribute to the Queen in the House of Commons.
Letchworth: MP Sir Oliver Heald has paid his tribute to the late monarch.
Speaking in the House of Commons on Friday, our town's Parliamentarian for North East Hertfordshire, praised Her Majesty, Queen Elizabeth II after she died, aged 96 on Thursday.
Recalling the Queen's previous trips to Letchworth, Sir Oliver recalled: "I rise to make my own tribute as well as one on behalf of my constituents of North East Hertfordshire, in Royston, Baldock, Buntingford and Letchworth. The Queen was very much loved and admired in our area—a remarkable woman and wonderful head of state. She knew our area well from visiting her mother's family, who live in St Paul's Walden, a village near Hitchin.
"We were lucky that the Queen was able to be with us for some of our area's most important events. She opened the new North Herts Leisure Centre at Letchworth Garden City and later, in 1993, my first year as an MP, she came to open a new housing development at Beech Hill and a sheltered housing scheme at Tabor Court in Letchworth. Letchworth was also proud that she chose the Marmet pram, made in Letchworth, as the baby carriage for the new King. On such occasions, what struck me was the Queen's ability to put people at their ease and get them to talk to her. She was kindly and had that dry sense of humour.
"I remember one Privy Council meeting at a time when the country was having difficulties with the European Union—similar to those mentioned by the right hon. Member for Derby South (Margaret Beckett), although in a different period. At this particular meeting, Her Majesty approved the high hedges order for Guernsey. Afterwards, she said with a twinkle in her eye: "I am so pleased that we have sorted out those high hedges in Guernsey—is anything else going on?"
"People in North East Hertfordshire loved the Queen and we will miss her. Our thoughts are with the royal family. Long live the King!"